Here is another fun Halloween project you can get the kids involved with. We had one of these bouncy spiders when I was a kid that we would bring out every Halloween, so I decided my daughter needed one of her own.
Materials:
Black Felt
Black ribbon or rick rack
Googly eyes or black & white felt
1/4″ elastic
Ribbon or rick rack scraps for face and embellishments
dry beans or rice
Start by cutting out 2 matching body shapes for your spider. My favorite way to trace shapes on to felt is with freezer paper. Start by drawing your shape on the non-shiny side of the freezer paper. I just free-handed an oval for my spider. It is about 7″x4″. You can make your spider larger or smaller if you like.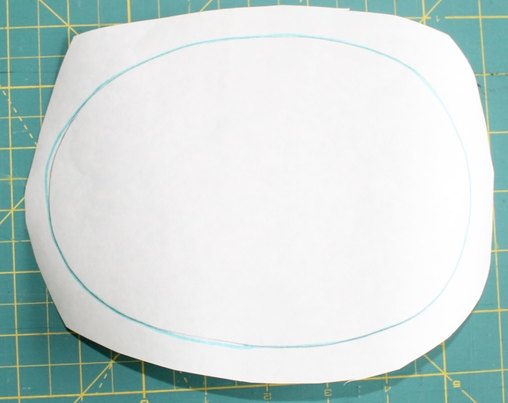 Next, iron the freezer paper (shiny side down) on to your felt. Use a cooler setting so you don't melt your felt. I used my handy detail iron. It is a nice gadget to have around so I don't have to get out my whole iron and ironing board.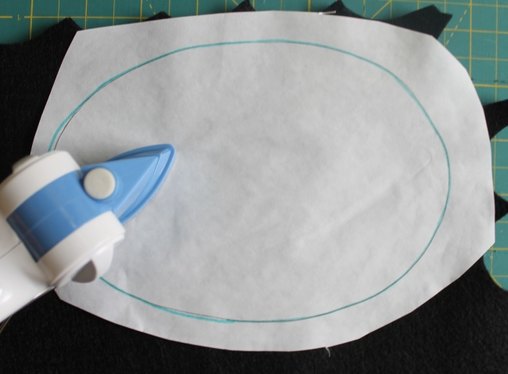 Cut out along your drawn shape. I folded my felt in half so I could cut both pieces at once. I used pinking shears for my cutting to make it a little more fun.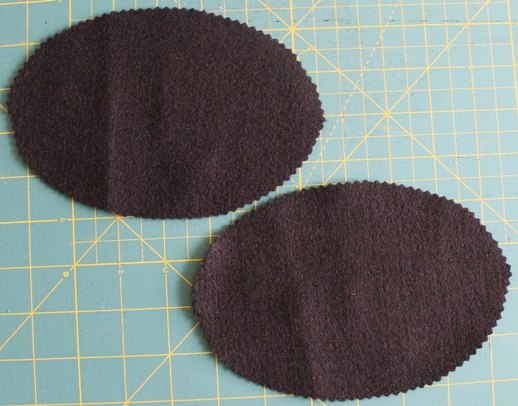 Next, cut eight legs for your spider. I used rick rack, but ribbon would work great too. My legs were about 5″ long. You will also need a piece of 1/4″ elastic 15″ long. Adjust the length of the elastic depending on where you want to hang your spider.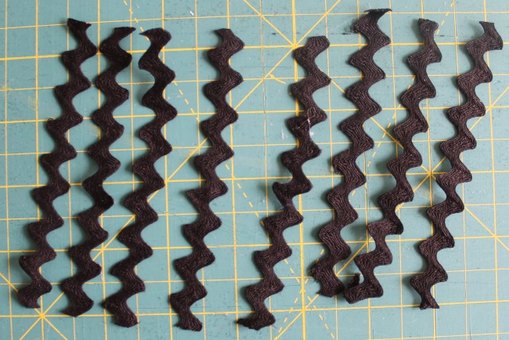 If you are planning on sewing your spider's eyes or mouth on, do it now. I glued mine on, so that will come in a later step. Put the two body pieces on top of each other and arrange the legs in between the two halves. Also place the elastic between the two halves at the top center of the spider. Tip: To hold the legs and elastic in place while you are sewing, use a glue stick to hold them down temporarily.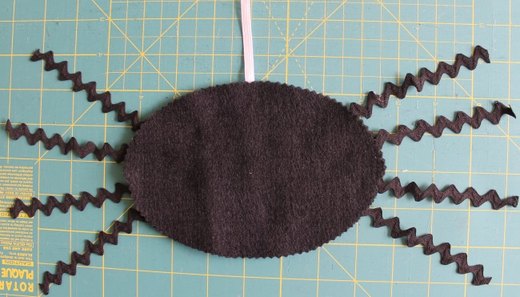 Sew around your spider, leaving a 2″ gap at the bottom for stuffing.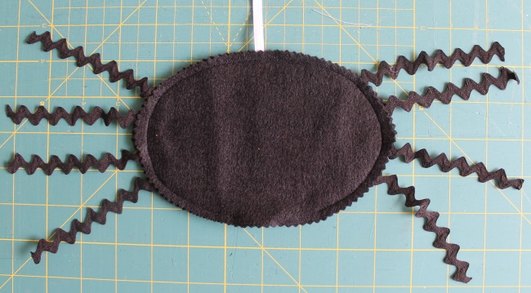 Fold the top of the elastic over 3″ and stitch in place, forming  a handle.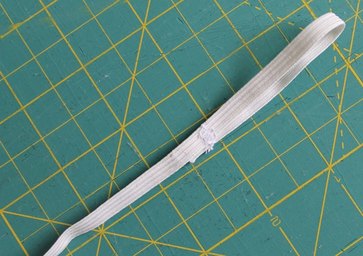 Decorate your spider's face. I added googly eyes, a happy rick rack smile, and a bow. This is a great place for kids to help. I attached mine with hot glue, but regular craft glue would work too. Handy tip: to avoid those annoying glue gun strings, dip the tip of your gun in vaseline. Works like a charm!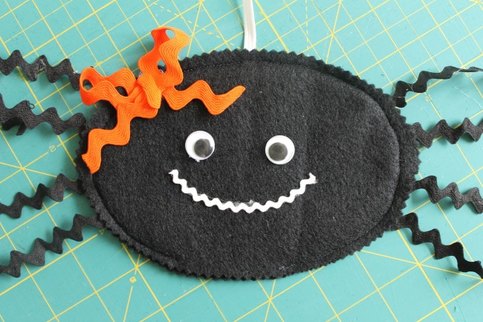 Get your kids busy stuffing the spider with dry beans, rice, or anything else small and heavy you have lying around. My toddler thoroughly enjoyed this step.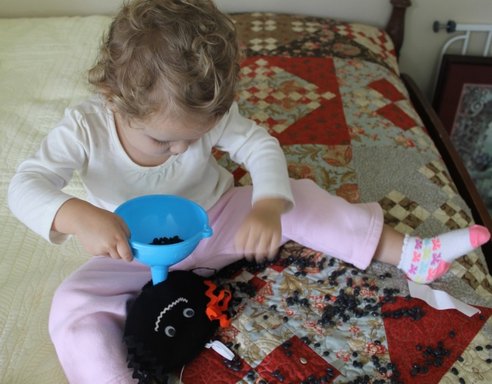 All done!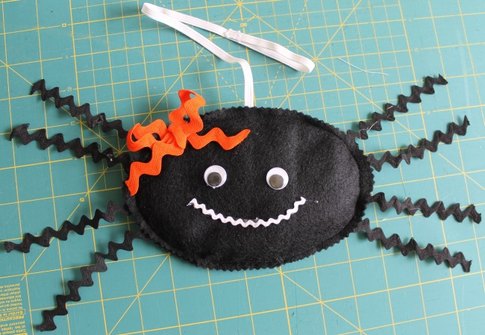 Time for a test run. Toddler approved!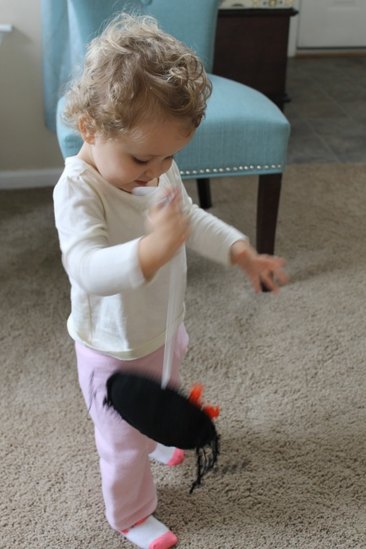 Enjoy!