Today I have a FREE skater skirt pattern to share with you!
The FREE skater skirt pattern is a super quick and easy to sew and doesn't take much fabric so you can whip up a stack of them in an afternoon!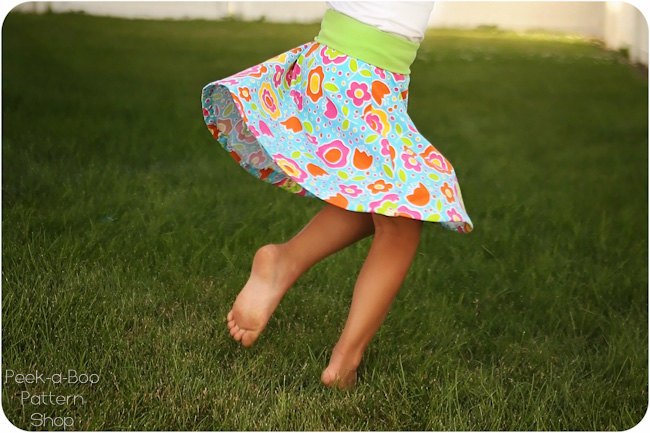 I know it put a smile on my girly and  I can't wait to sew up some more to donate! It's even easy enough that your kids could help sew some too!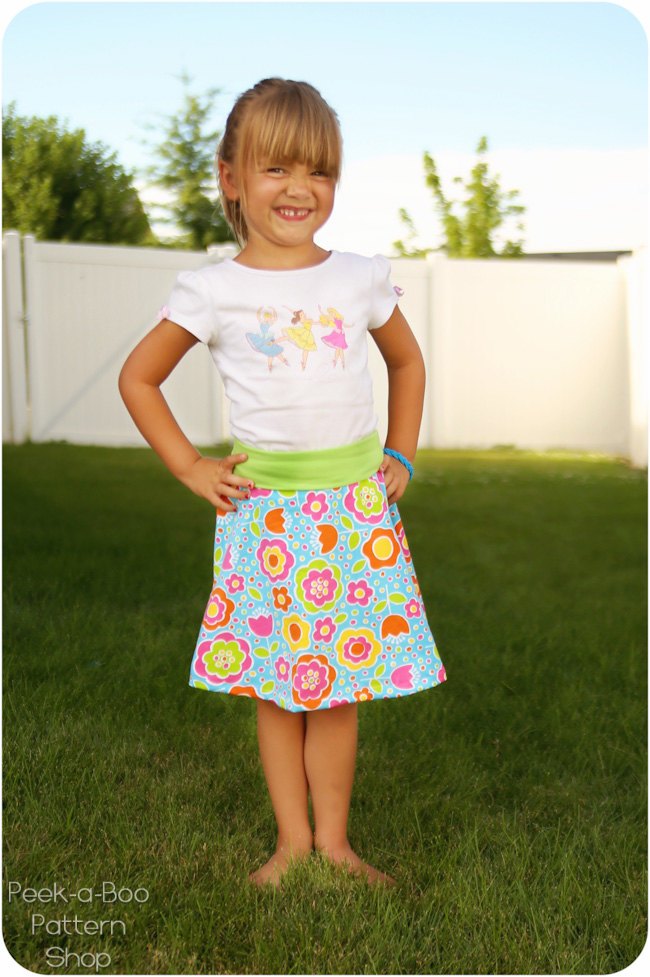 Let's get started!
Materials:
1/2 yard light-mid weight knit: jersey, interlock, cotton lycra, etc.
Print out your pattern at 100% Check the 1″ scale box to make sure it printed correctly. Trim your pattern and tape together along the dashed lines. Piece 1 goes on top, followed by piece 2 and piece 3 is off to the right. Use a 1/2″ seam allowance.
1. With right sides together (RST) sew the short ends of the waistband together.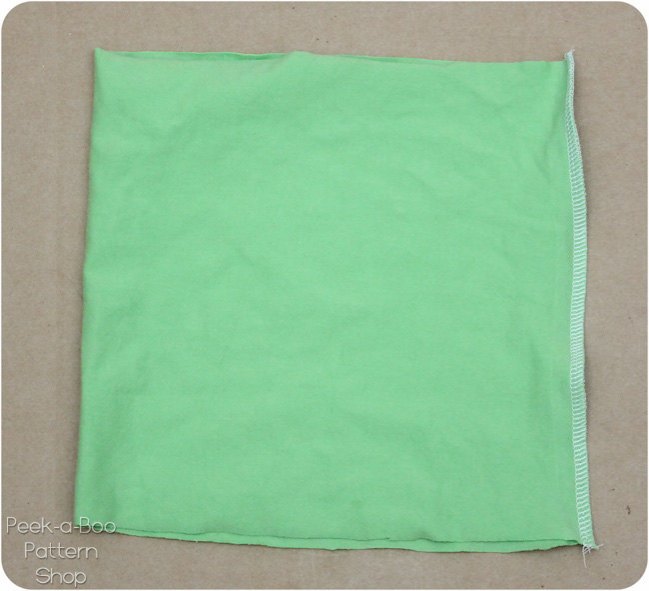 2. Bring the long edges of the waistband together so wrong sides are now together and your waistband tube is double thickness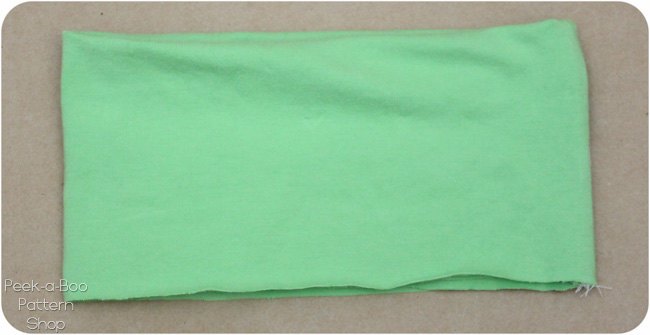 3. With RST sew the skirt side seams together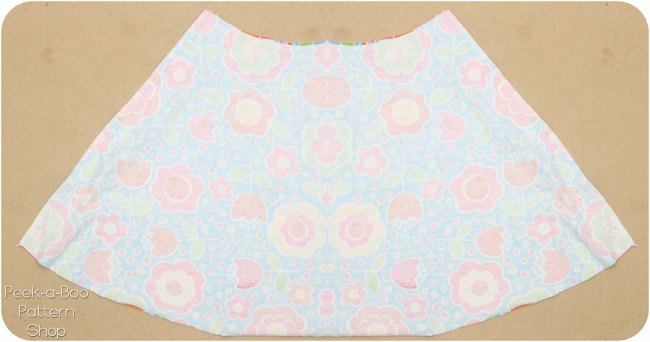 4. Mark the waistline and waistband off in quarters. Match up the marked points stretching the waistband to fit. Sew together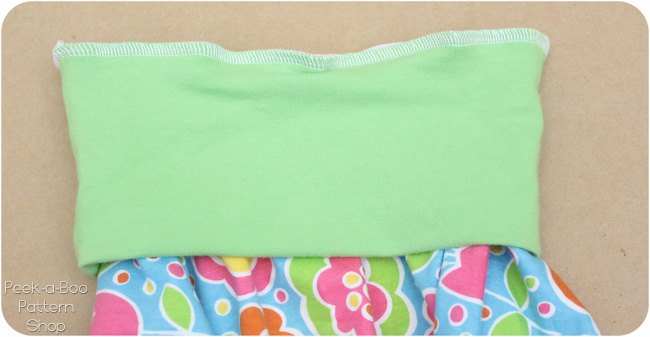 5. Knit fabric doesn't fray so you can just leave the hem raw, do a rolled or lettuce hem on your serger or fold it up 1/2″ and topstitch
And that's it! Put it on a happy kid and sew lots more 🙂