Today we're talking about sewing swimsuits for women and I'll show you how to make your own swimsuit:) I'm pretty sure swimsuit shopping is universally hated by all women. It really doesn't matter what your body shape is, it is HARD to find a suit that fits right. Am I right?
So I sewed a swimsuit for myself and you can too!
Women's swimsuits are designed to fit one height and one cup size. If you're lucky enough to have the perfect build then maybe swimsuit shopping isn't a complete nightmare but for the rest of us it's tricky! Which is why sewing your own swimsuit can be so rewarding. I have a long torso so one-pieces typically don't fit me and finding a tankini with enough coverage is also difficult. As a mommy to 3 little ones I need a suit that fits and stays put without constant adjusting.
For my suit I used the Bahama Mama Colorblock Tankini and Boy Shorts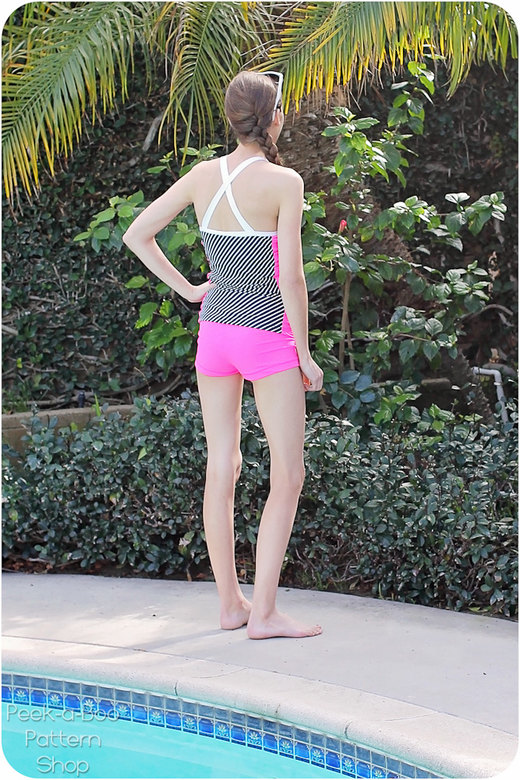 I almost always wear boy shorts bottoms. They are just so comfy! No riding up, no wedgies, they're just easier to wear.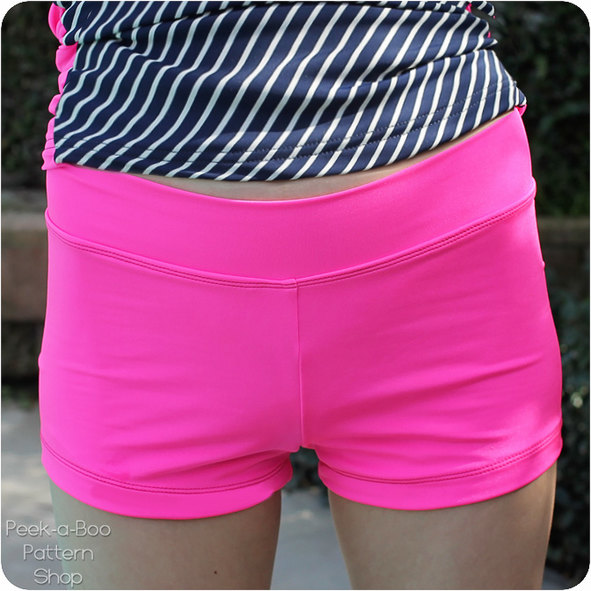 My top tips for how to make your own swimsuit:
Start with a 2-piece: With a 2-piece you can pick one size for the top and another for the bottom so it's easier to get a perfect fit without altering. It's also much easier to adjust for your torso length
Make sure you measure! Don't just pick your usual size and dive in. You will always get a better fit if you take the time to measure carefully and make some adjustments to the pattern to best fit your body type
Don't be afraid of the cups! Adding foam cups is actually very quick and easy. I am rather small up top and feel so much more confident in my suit if I include cups
Include the lining: High-quality suits are always lined. It might take a little extra time but it's worth it
Use a stretch needle: I don't always do this but if you're having trouble with skipped stitches this will help
Swim fabric is a knit so treat it like one: Use a stitch that will stretch with your fabric. If you use a straight stitch your seams will pop
Have fun!!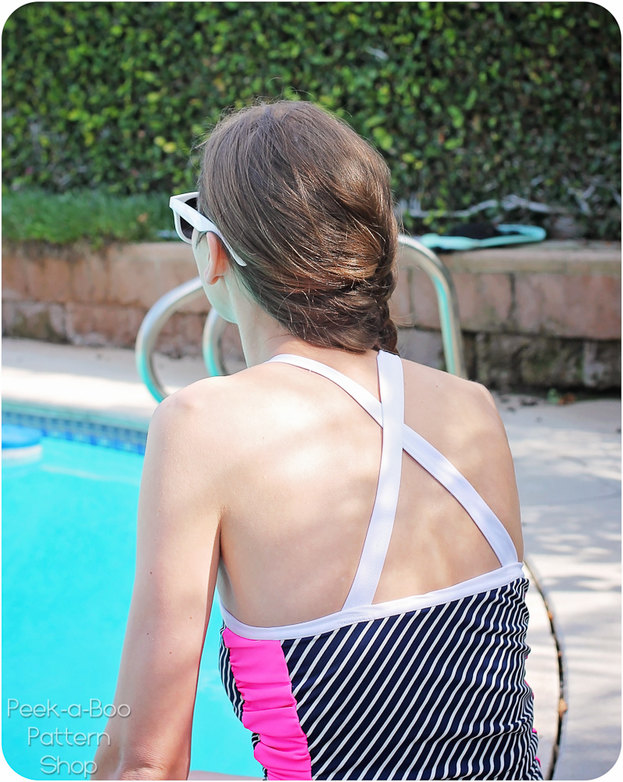 There you have the tips and tricks to make your own swimsuit. Happy Sewing 🙂