Did you know that you can sew paper with your sewing machine? My paper stash is almost as out of control as my fabric stash, so I love finding simple projects that allow me to put lots of fun patterns together. This simple garland was a super fast, easy way to add some 4th of July festivity to my home.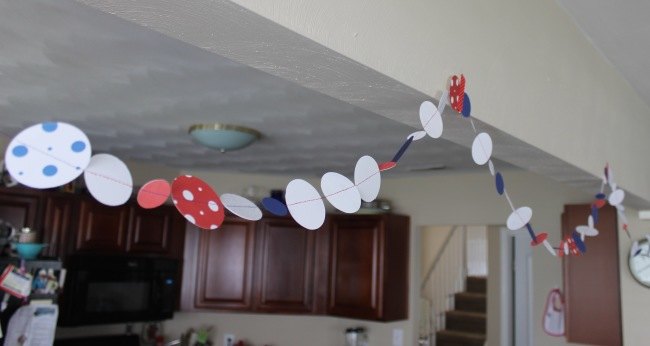 I started by picking out a bunch of fun red, white, and blue papers from my stash. I used some cardstock and some lighter weight paper. Both worked fine, but I would recommend using papers that are 2-sided. Some of mine were only 1-sided, and I ended up with a lot of papers flipping over and showing the wrong side when I hung the garland.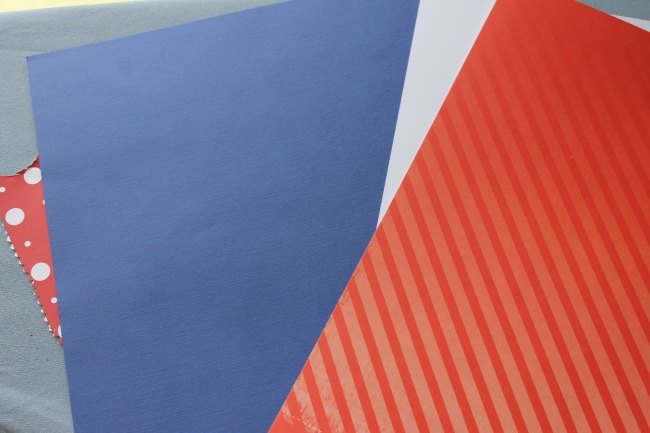 Next, I pulled up Sure Cuts a Lot on my computer and made lots of circles. I did 2″, 1.5″, and 1″ circles.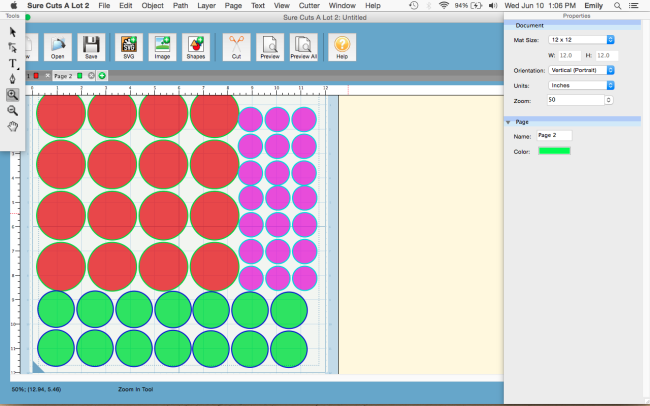 I loaded my paper into my happy, yellow Cricut and cut out my circles. If you don't have a program like Sure Cuts a Lot, you could do it with a cartridge on your cutting machine. You could also use a circle punch or keep your kids busy practicing their circle cutting skills.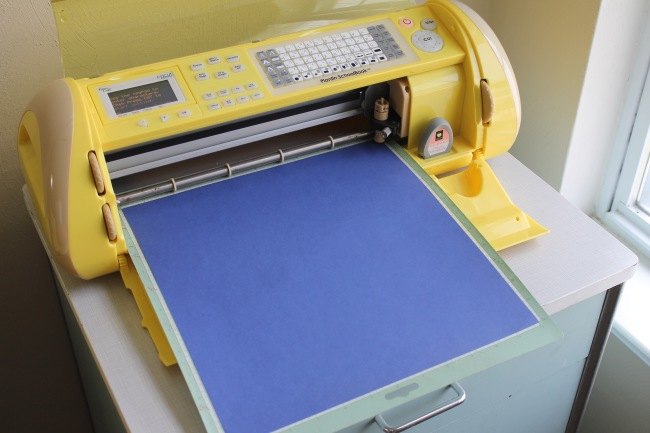 Now, you should have a whole pile of different colors and sizes of circles. Don't mind the holes in some of mine. I forgot to take a picture of the circles before I started stitching and had to use some that had already gone through the sewing machine.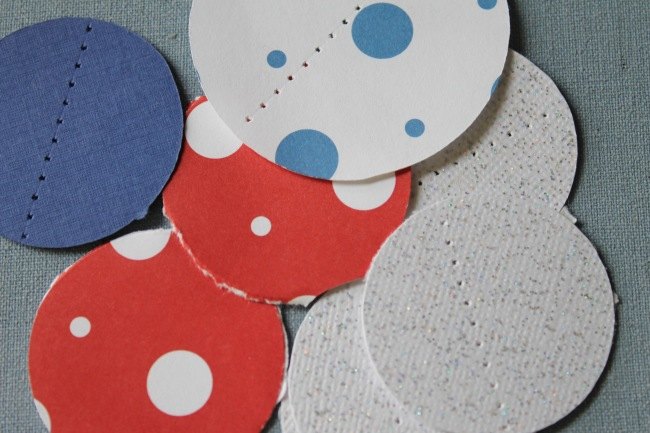 I loaded my machine with blue thread in the needle and red in the bobbin so that I would get different colors on each side of my garland. From here, it is super easy. Just feed the circles into the machine one by one.
No need to overlap them. If there are a couple of stitches in between circles, the machine will just form a chain. You could get fancy and make a pattern with your colors and sizes, but I pretty much just grabbed them at random.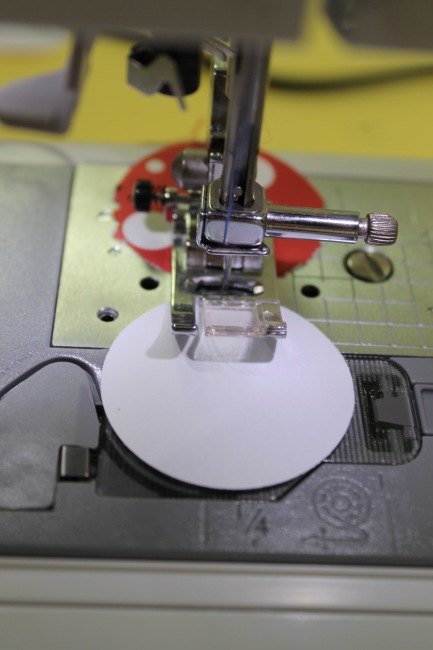 Before you know it, you will have a long garland piled up next to your machine. It actually went so fast and the length added up so quickly that I ended up with two long garlands instead of one.
I couldn't find enough tacks to hang up my garlands, which gave me a chance to use this awesome fabric tape that I picked up randomly at the dollar store a little while ago. It is like washi tape, but it is made of fabric instead of paper.
All done! Easy peasy 4th of July Decor.