Top 5 Best Beginner Sewing Machines For Under $200
While one can spend hundreds and even thousands of dollars on advanced sewing machines, they may not be the best sewing machine for beginners. In reality, the best sewing machine for beginners may be something much cheaper that you can use to make just about anything. In reality, I used the first $79 sewing machine that I received as a gift for the first six years ago that I was designing patterns. I finally decided to upgrade from my beginner sewing machine to something …much more advanced. In truth, my much more advanced sewing machine is still a beginner machine and cost under $200. Beginner sewing machines can get you a long way. I'm still running strong and I've designed and made every Peek-a-Boo Pattern Shop pattern (many multiple times) using a beginner sewing machine (and sometimes my serger and coverstitch). Especially for those of you on a budget, I recommend looking into the following top 5 beginner sewing machines for under $200:
1. Brother CS6000i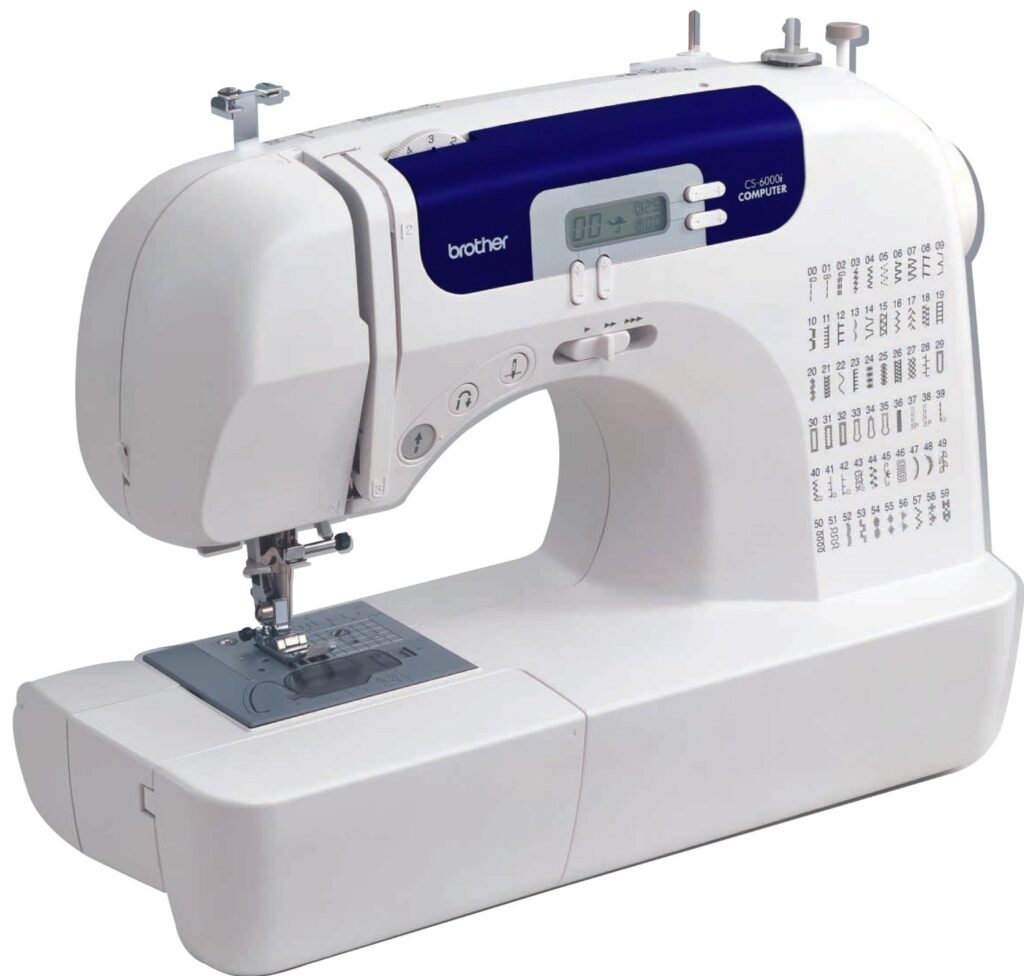 The Brother CS6000i is the best selling beginner sewing machine on Amazon, and for good reason – it has over 7,000 five-star reviews as of the writing of this post. This machine has over 60 built-in stitches you can choose through a computerized system. It also has a number of high end features including: (1) automatic needle threading, (2) easy machine threading; (3) an over-sized table for larger projects; and, (4) a built in free arm for sewing your cuffs and sleeves. The machine is light weight, low noise, and comes with a stack of accessories to make life easy. For less than $150, at the time I'm writing this post, this beginner sewing machine is a steal. Check it out here for more info: [amazon_textlink asin='B000JQM1DE' text='Brother CS6000i ' template='ProductLink' store='US-1′ marketplace='US' link_id='fab4fa7e-2896-11e8-b6e8-b515ec856225′]
 2. Singer 7258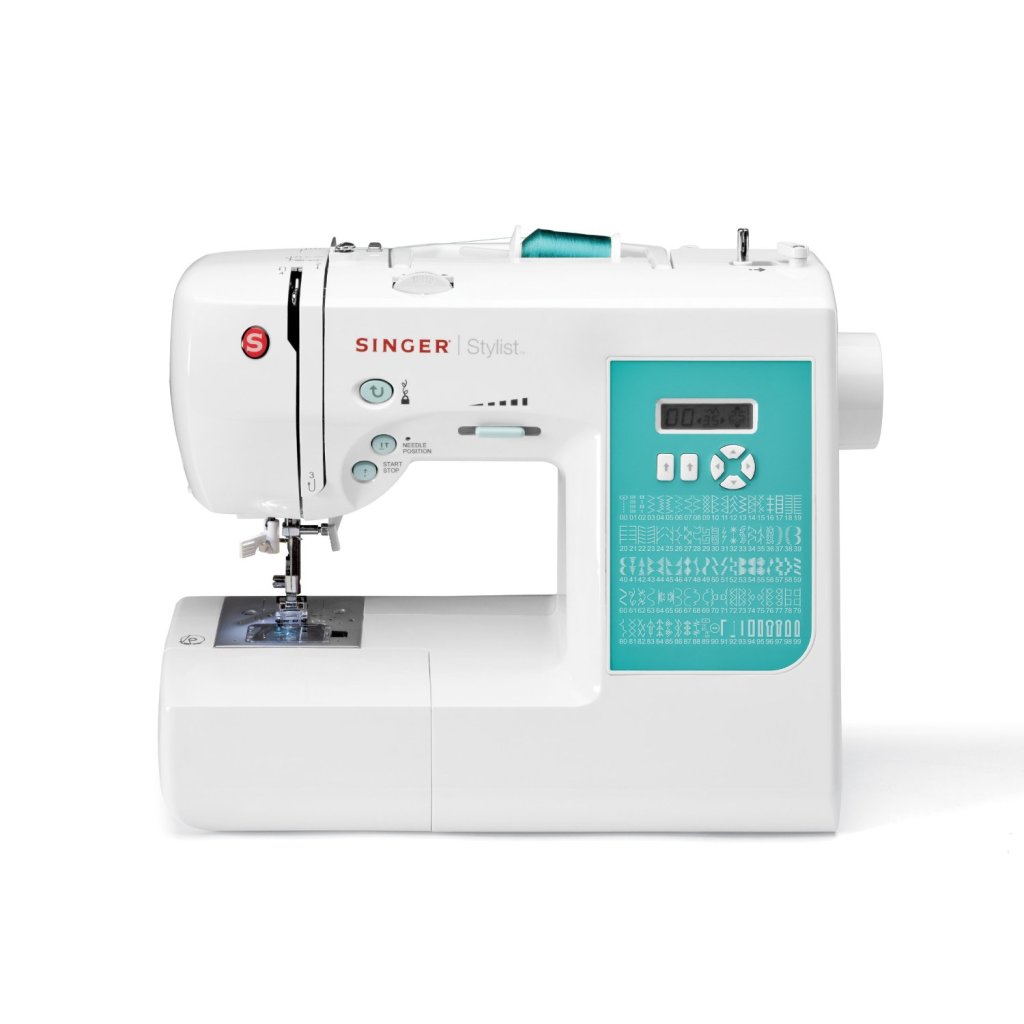 Many love the Singer 7258 beginner sewing machine because it's a little bit heavier than many other beginner sewing machines. This keeps the sewing machine still while sewing through tougher projects. The machine comes with ten different foots for all your needs, as well as a "programmable needle." The programmable needle is a feature that allows you to choose whether the needle will stop in up or down position – it's a neat feature that many love. For one who wants a beginner machine, packed full of features, the Singer 7258 may be just for you. As of the writing of this post, it's less than $190! Check out this sewing machine for beginners here: [amazon_textlink asin='B003KK807M' text='Singer 7258′ template='ProductLink' store='US-1′ marketplace='US' link_id='2c772b15-2897-11e8-91c5-511b632271b7′].
3. Janome 2212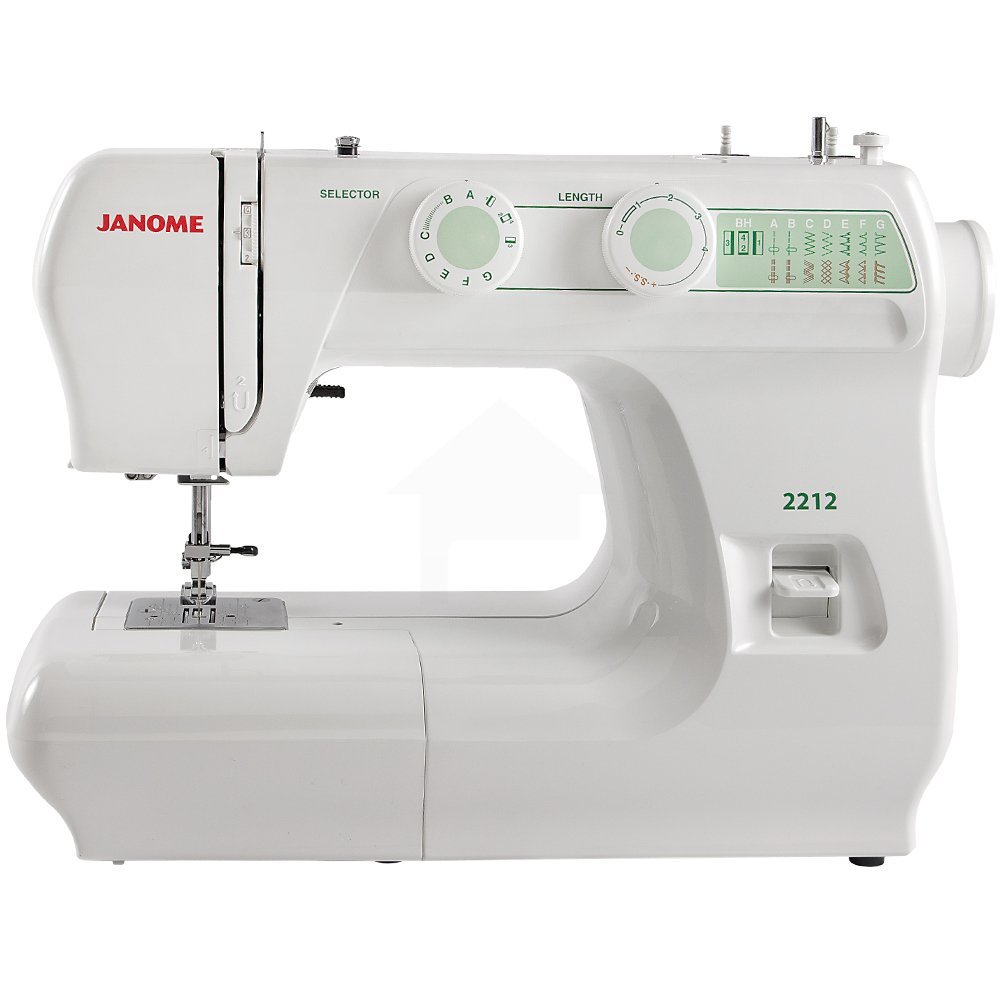 The Janome 2212 doesn't have a million features like some of the other beginner sewing machines here – and that's why people love it. It's a simple sewing machine for beginners and has 12 basic stitches (instead of 100 or more like some others). This allows you to focus on what matters and enjoy a simplified sewing experience with a high quality beginner sewing machine. Many like that it isn't computerized, as the computer is just one more thing that can potentially break and cost you money to fix down the line. That being said, it has all the basic features that one needs to get the job done. If you're a beginner and looking for a workhorse machine without all the frills then this may be the one for you. Also, if your old fashioned and don't want to bother with all the "computerized" stuff then this machine is probably right up your alley. At under $190 as I write this post, this machine is hard to beat. Check it out here for more info: [amazon_textlink asin='B015YCBNOU' text='Janome 2212′ template='ProductLink' store='US-1′ marketplace='US' link_id='358d1064-2897-11e8-bf1b-09612a11f982′]
4. Brother XM2701
Going back to Brother Sewing Machines for Number 4. For around $100 this may be the best deal for a true beginner. I also started with a brother machine that was under $100 and it lasted me for over six years of heavy, heavy use. I designed over 200 sewing patterns with it and used it almost every day. There aren't too many bells and whistles on this machine although it does have 27 stitches, 1-Step Auto-Size Buttonholer, 6 sewing feet. It's user friendly and would be a great sewing machine for a beginner. Check it out for yourself here: [amazon_textlink asin='B00JBKVN8S' text='Brother XM2701′ template='ProductLink' store='US-1′ marketplace='US' link_id='3e1d4bd2-2897-11e8-b776-f78cbf3ba53c']
5. Brother CE7070PRW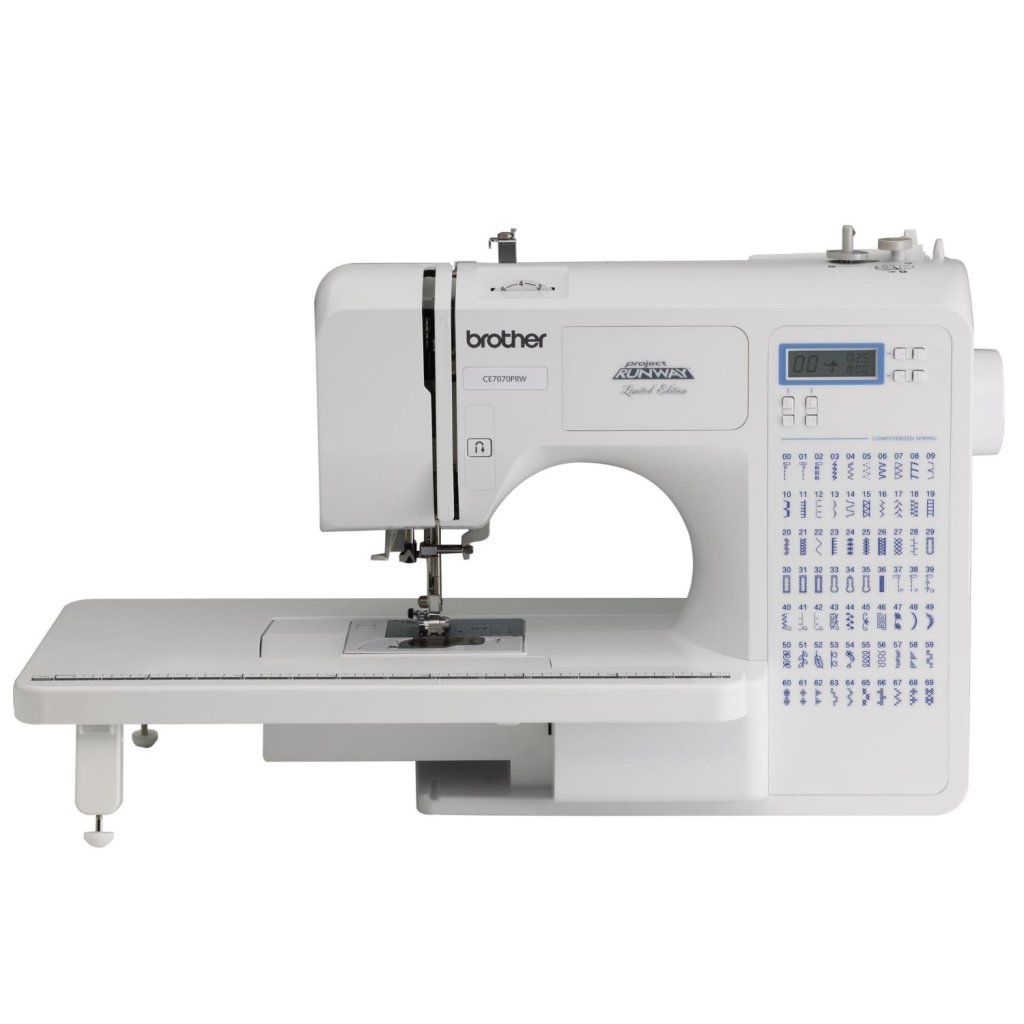 Brother rounds out the top 5 with one more – giving them 3 out of my top 5. The CE7070PRW  is very similar to the CS6000i – it's computerized and packed full of features. It also comes with an extended wide table excellent for large projects like quilts and dresses. For under $190, at the time I write this post, this is just one more excellent option. Check it out here for more info: Brother CE7070PRW[amazon_link asins='B009SC1YA6′ template='ProductLink' store='US-1′ marketplace='US' link_id='67248758-2897-11e8-a8dc-9bfb498f99f6′]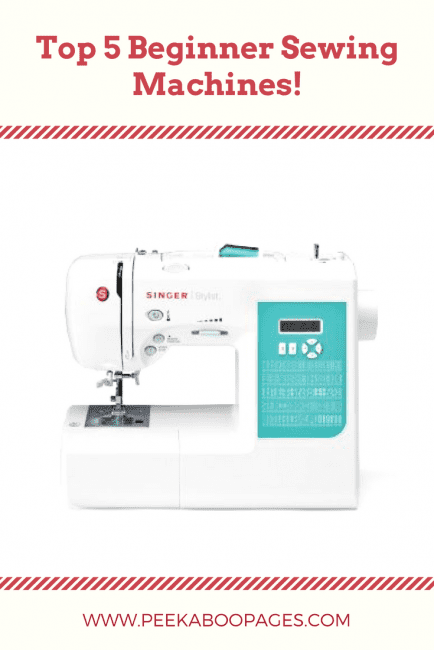 The following two tabs change content below.
Amy is the founder and owner of Peek-a-Boo Pattern shop. She is a wife and mother to 3 children. Amy loves to sew, read and spend time outdoors.