I'm so excited to introduce you to the Peek-a-Boo Pattern Shop Blogging Team!!
There were many outstanding applicants and I definitely had my work cut out for me narrowing it down! I tried to get in touch with all of you personally but if I somehow missed anyone I'm sorry about that. I had a wonderful time sorting through all of the applications and getting a small peek into your amazing, creative lives. After a tough deliberation I'm thrilled to introduce you to the blogging team! This talented group of ladies will be bringing us fun and exciting tutorials each month for you to enjoy! I hope you enjoy getting to know all of them throughout the year 🙂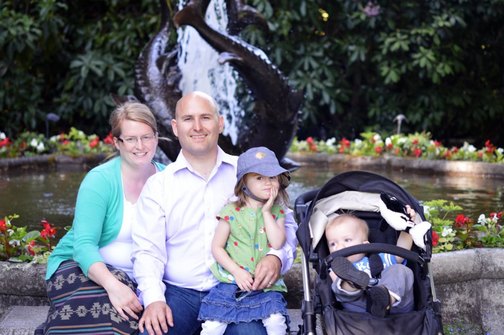 Hi there! I'm Sarah, a SAHM to a 3 year old girl, and a 1 1/2 year old little boy. I am from southern Ontario, but moved to northern Alberta when I got married. We enjoy our sunshine when we have it, because the long winter days come too soon!
I've been blogging since November of last year and have really been enjoying getting to know the sewing/blogger community! Also, I've become addicted to PDF patterns. I love to sew for my kiddos, and occasionally try to make something for myself…although I must say, little kids clothes take the cake in the cuteness factor!
I rarely stick to a pattern as-is (unless I'm testing a pattern, of course!) and I usually blog about my modifications. You can find me on all of the usual social media places – instagram is probably my fave 🙂
Blog | Facebook | Instagram | Pinterest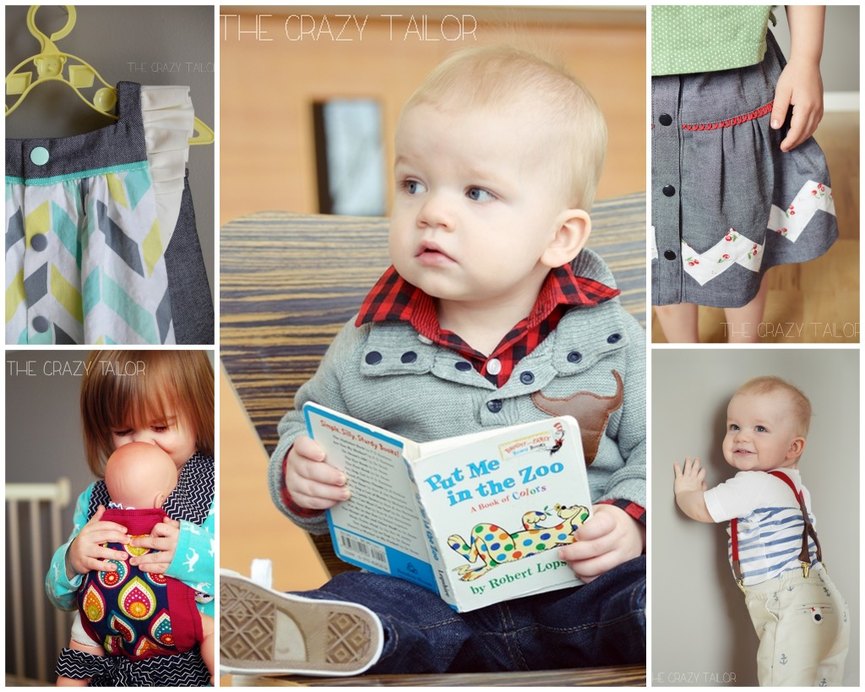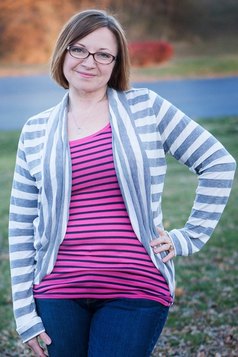 Hi! I'm Kelly and I have a new blog at Handmade Boy where I focus on creating for boys with the goal of helping people see that you can make cool, handmade clothes and items for boys that go beyond pajama pants and pillow cases. My inspiration for my blog is my youngest son, Thomas, who is 4. I also have three older children who I also love to create for, Logan 16, Jillian 13, and Kate who is almost 10.
I LOVE to create. It is something that I MUST do in some form or another. I crochet, knit a little, draw, paint, paper craft and sew, basically whatever I can get my hands on! I am a self taught sewist and have been sewing annual Halloween costumes and the occasional throw pillow or curtain for almost 13 year. Then about four years ago I got pulled into sewing cloth diapers and clothing for my little guy and now I am absolutely hooked on sewing and do it daily. My goal when I sew, is to create a handmade item, not a home made item and I can't wait to share what I have learned in doing so with all of you!
I am so excited to be invited on this journey! Thank you so much for having me!
Keep up with Kelly: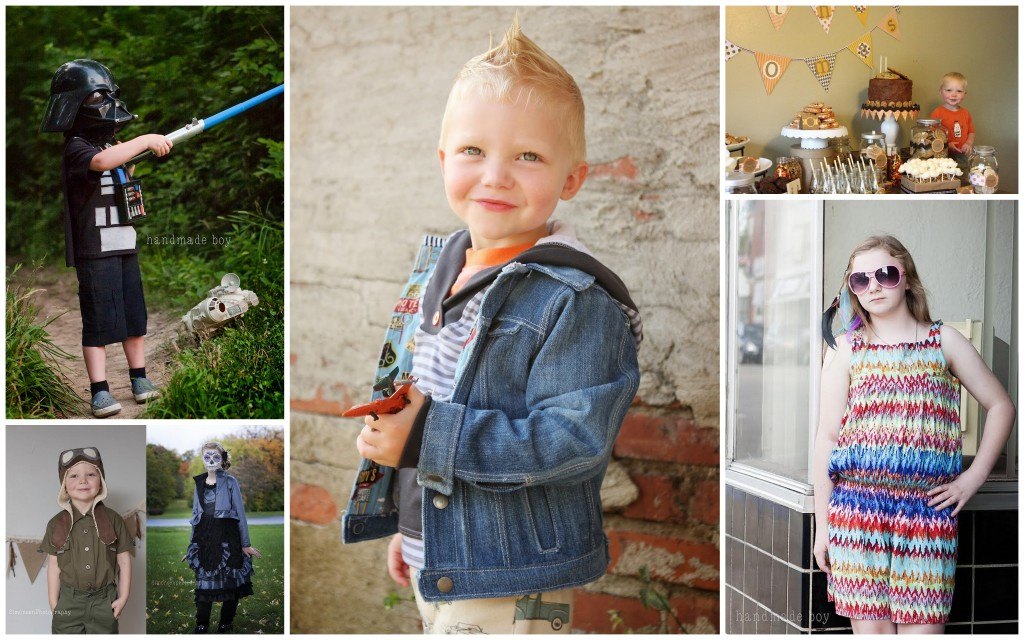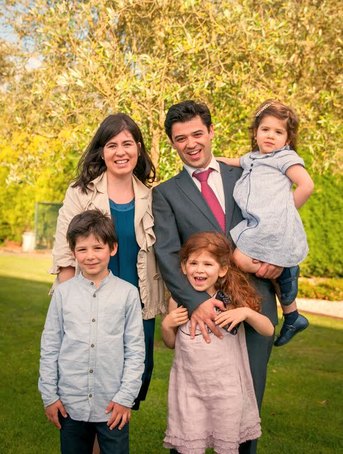 Hi everyone! My name is Sara and I have 3 wonderful kids -boy (6), girl (5) and girl (almost 3). I am a stay at home mom since my third kid was born and I decided to leave my very well paid job (that I had for 7 years since I graduated from a master degree in Microbiology).
I live in Portugal, a beautiful and sunny country of southern Europe.
I am passionate about handmade, homemade and heartmade. I love sewing, baking and spending time with my kids and sweet husband.
I blog over Made by Sara. I started blogging in 2007 after my son was born when I discovered this amazing online community of sewing and crafting mommy bloggers! But I kept my blog private until last November when I was finally convinced (by my hubby and some dear Instagram friends) that I should share my makings and sewing adventures.
My lovely granny was a dressmaker and she taught me embroidery and sewing at a very young age in my summer holidays. I have precious memories of how much I enjoyed being with her in her sewing room, watching her sewing, reading her sewing books and magazines, or playing with her buttons (which I inherited after she passed away 3 years ago…)… When I became a teenager I stopped sewing – it wasn't a popular thing to do…  And I have only (re)started to sew about 3 years ago when I decided to take some lessons (with a professional dressmaker and also in a big sewing & fashion school).
I first started to sew for myself and only then for my kids. Nowadays I sew mostly for them!
Keep up with Sara:
Blog | Facebook | Pinterest | Instagram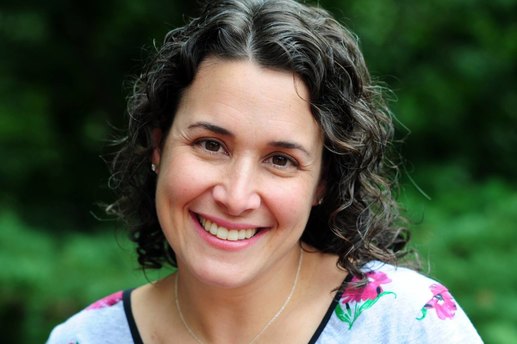 Hi! I'm Rachel, and I'm so excited to be here. I live just outside of New York City, am married to my high school sweetheart (he asked me to make sure to mention that!), and am the lucky (and often slightly frazzled) mom to a 4.5 year old girl and a 2 year old boy. I've only been sewing for a few years now; like so many of us, I started sewing when my daughter was a baby. My mom has sewn since her childhood, and always offered to teach me, but I never took her up on the offer. I remember being so, so proud of myself in college for sewing a button back onto my blouse – you would have thought I'd sewn my own wedding dress by how impressed with myself I was. But then my daughter came along, and my mom sewed up a couple of little dresses for her and I was hooked. The next year, my parents bought me a sewing machine for my birthday, my mom gave me some lessons, and I've been running with it ever since. I find it so fulfilling and so validating to make clothes for my kids, and gifts for friends and family – we lived in NYC when I started sewing, but have since moved to suburban New Jersey, and there is not a huge sewing community in my area at all. When people find out that I made something for one of the kids, they often reply that their grandmother is the only other person they know who sews! 
In my professional life, I have a masters degree in Public Health, and specialize in curriculum and program development for Health Education. I worked full time until just before my daughter turned 2, and then I started my own consulting practice. I work very part-time right now with a few schools, but I spend most of my days home with the kids and really enjoy it. I enjoy working, too, though, and like the intellectual challenge that comes along with it – I definitely find that lacking at times in my day-to-day life and sewing (and pattern testing) fills that need for me when I'm feeling a bit frazzled by doling out snacks and untangling doll hair.
The online sewing community has been a great way for me to learn tips and techniques and I'm excited to see what I can add to that. I love buying adult clothes on clearance to re-purpose for my kids' (especially my son's) wardrobes, and lately I've really been enjoying using Peekaboo Patterns as a basic blocks (since the fit is fantastic for my kids) that I can modify to create other clothing items so you can expect to see tutorials for things like that from me. I've got a fledgling blog atwww.handcraftedbyRED.blogspot.com that I started recently to chronicle some of my pattern testing adventures, so hopefully I'll be doing more with that in the coming year as well. I'm excited to get started – thanks for having me!
Keep up with Rachel: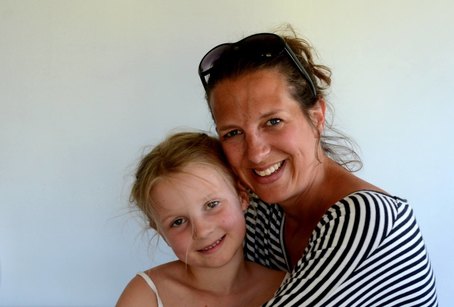 Hi there, I'm very happy to be here and meet all of you! I'm Nienke, from the blog Pienkel. I live on a tiny Dutch island, with my husband and three kids (girl 6yo, boy 4yo and girl 18mo). I have a small business as a freelance office manager & event organizer.
I learned to sew when I was about five years old and have done a lot of it in the fifteen years afterwards, taking pattern drafting classes besides high school and eventually studying textile design for two years. Afterwards I went to university and mastered in Arts Policy and Drama Theory, only to return to sewing after my eldest was born. My three kids are the main victims of my sewing craze, though sewing for myself is increasing. I like clean shapes and wearable items. Currently I'm learning to create PDF patterns, developing my knowledge in the blogging department and preparing to open an Etsy shop.
I love to create and meet other people who love to do just that, so I'm looking forward to this new adventure and getting to know all of you!
Keep up with Pienkel:
Blog | Facebook | Instagram | Pinterest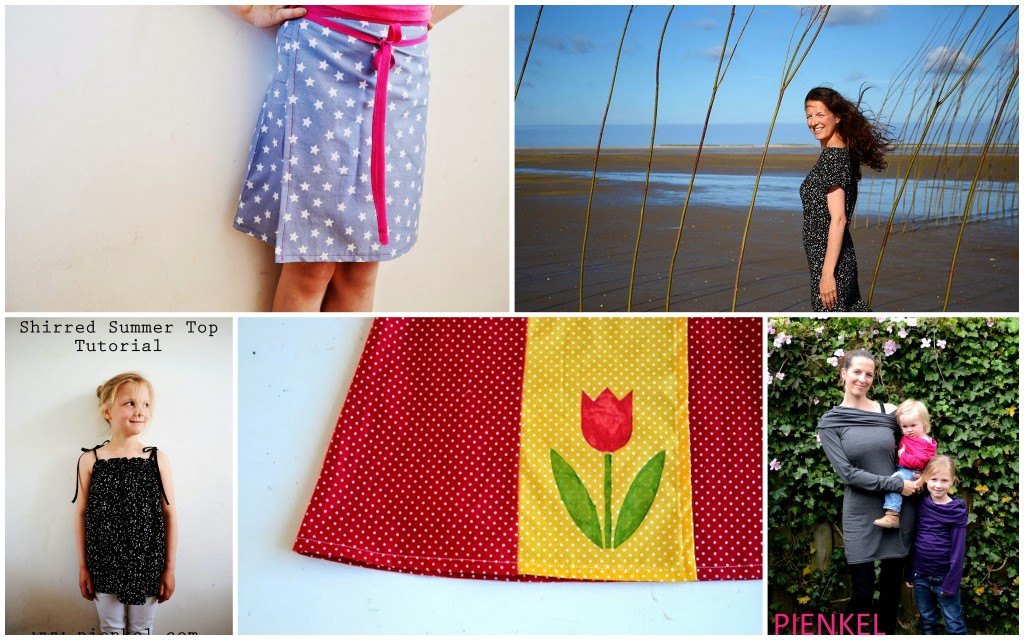 Hi everyone! I am Becky Benedict, but my oldest friends call me Betty. I am a stay at homeschool mom of four crazy busy kids – Kristjan (8), Stella (6), Connor (5), and Magnus (2). My husband Kevin is Active Duty Air Force and has proudly served our country for 15 years. I am originally from Milwaukee, but through life's great adventures have called many places home…most recently Yukon, Oklahoma!
I am an all around crafter and have been creating for years. I started in photography, jumped feet first into scrapbooking and collage, and ended up stumbling into quilting when Kristjan was born. Through the encouragement of my sister I started sewing clothing seriously two years ago and am proud to say I have a successful Etsy business because of it. This last October I finished my degree in Graphic Design and want to combine my sewing and design skills to create my own fabric lines.
Some of my favorite things: Traveling, a good iced coffee, breads of any kind, and the feel of a quality quilting cotton!
I'm so happy to be here and I cannot wait to see what all you creative women come up with! 
Keep up with Becky: