My wonderful husband built this sandbox with a lid for the kids and they are loving it!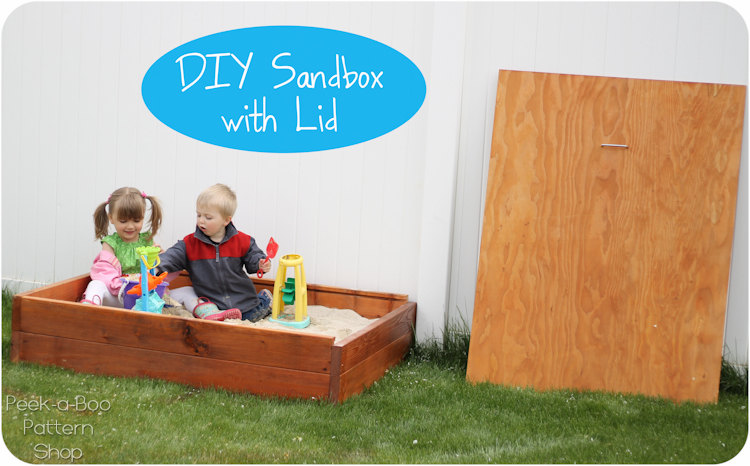 I love that it has a lid so we can close it up when we're done and keep the sand clean and dry

And when it's time to play again it's ready and waiting 🙂

Now that summer has arrived we've also added a big beach umbrella for some shade

It's the perfect spot for my little guy to dig and get dirty! We've had the sandbox for a couple months now and it's still played in daily. A definite success!

I don't have a detailed tutorial for you but here's a look at it's "bones" and a few tips:
– Our sand box is 4.5 x 3.5 feet and it's a great size for 2-3 toddlers and all of their toys
-It took 12 bags of play sand to fill it up
-After the box was built we stained it which will help protect it from the elements and it looks great!
– The box has 2 grooves on the sides for the lid to slide in. The lid is a sheet of plywood cut to size with a handle