The Peek-a-Boo Pattern Shop Swim Sew Along kicks off the first week of June so now is the time to get ready 🙂 Today we're talking swimsuit patterns and on Wednesday I'll be back with the ultimate shopping guide for fabric and supplies.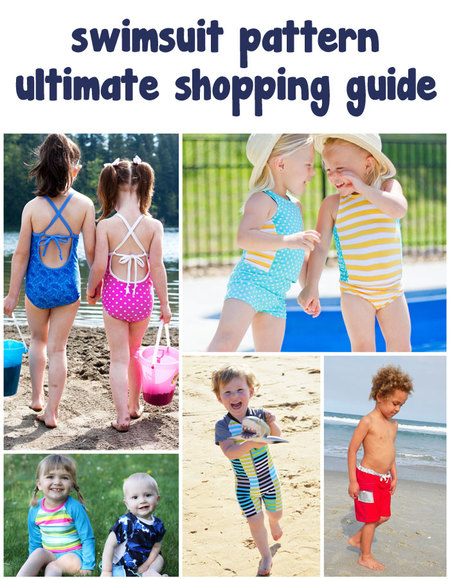 Since this is the Peek-a-Boo Pattern Shop swim sew along I'll only discussing the patterns found in my shop 🙂
Looking for Sun Protection?
If you spend a lot of time out in the sun I have some great options for you 🙂 And remember to come back on Wednesday for some recommendations for UPF fabric. If you're relatively new to sewing then I would start with the Hang Ten Rash Guard. This is a quick and easy sew and goes great with your kids favorite swim bottoms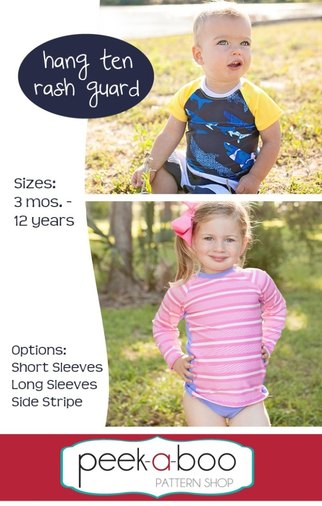 If you're comfortable with swim fabrics and zippers then you will love the Aloha Burn Blocker! It's the ultimate in sun protection 🙂 This is especially nice for little ones since you don't have to worry about it riding up or slipping down and exposing areas you haven't applied sun screen to.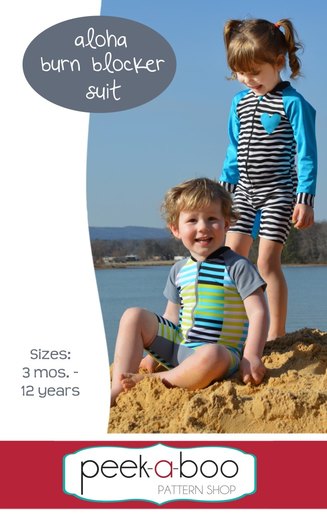 Sewing for a Boy?
In addition to the sun protection options I also have a few more options for the boys 🙂 The Surf's Up Board Shorts are your classic boys swimsuit with a contrast waistband and side pocket. If you want to tackle something slightly harder but with a really fun finish you'll love the Cowabunga Board Shorts (release day is May 29th). Both patterns include an optional lining.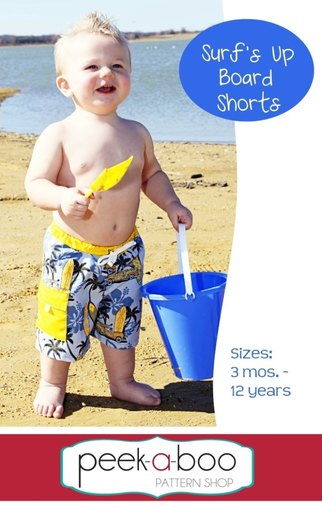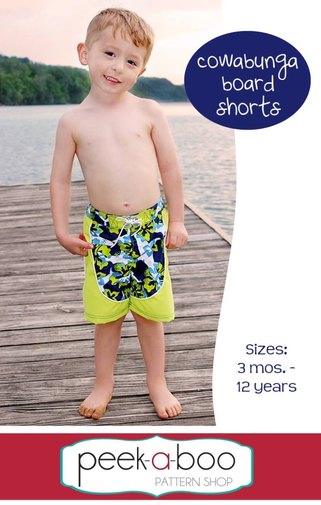 If you have a little trend setter on your hands then you'll love the Monaco Swim Trunks! These are great for the kiddo who can't seem to keep his trunks from falling down and also work great for swim team!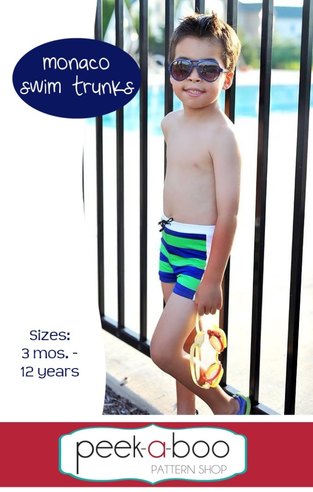 Sewing for a Girl?

Let's start with the tankini options. This gives you the coverage of a one-piece but the ease of a two-piece for potty breaks. If you are new to swimwear I would start with the Paradise Bay or the Coco Cay. Both patterns are a great introduction to swimwear and easy to sew up.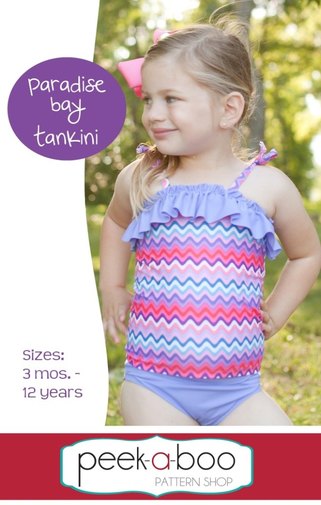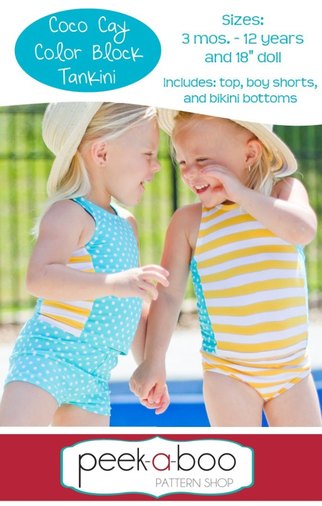 If you want to add a few extra elements to your tankini the Santa Monica and Coney Island are fun options. Neither suit is particularly difficult but they are slightly more time consuming due to the extra details. If you are new to swimwear though and want to try one I promise they aren't super challenging
If you prefer a one-piece there are also some fun options! One pieces are slightly quicker to sew and you don't have to worry about the suit ever riding up or slipping down 🙂 I'd rate all 4 one-piece options as beginner-intermediate patterns. Once you get used to sewing on the swimsuit fabric they really don't have anything too challenging so start with whichever one you like best!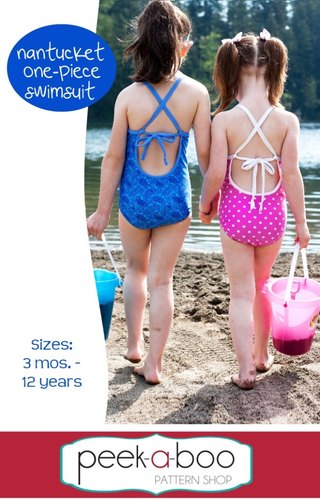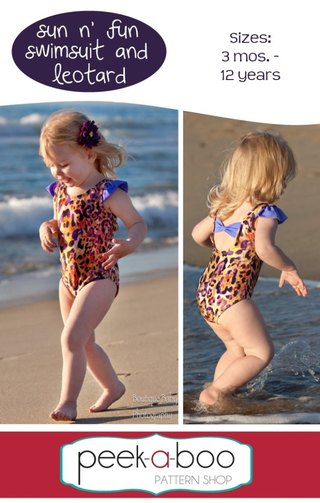 Which pattern is your favorite???
Remember to check in on Wednesday for the ultimate guide to buying swimsuit fabric and supplies! And the sew along kicks off June 2nd!