The Nantucket One-Piece Swimsuit pattern is brand new and on sale today only!
Grab your copy today and save 15%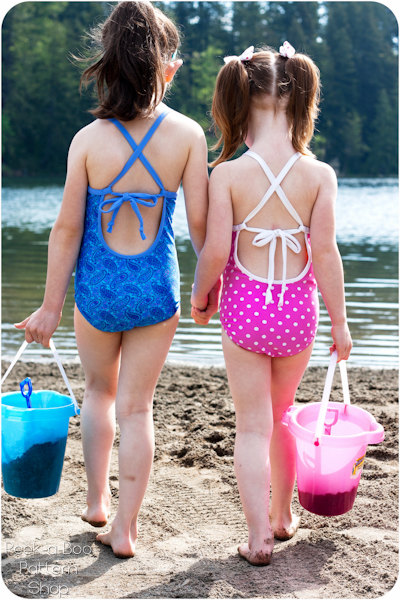 I LOVE sewing swimsuits 🙂 It's much easier and quicker than you'd ever imagine (no serger needed!) and it's so much fun to sew up a suit that actually covers your little one's bum, isn't plastered in cartoon characters, and is absolutely one of a kind! 

With so many cute swim fabrics available you might have a hard time only making one 🙂 I got this darling anchor print from Fabric Fairy and I'm so in love with it!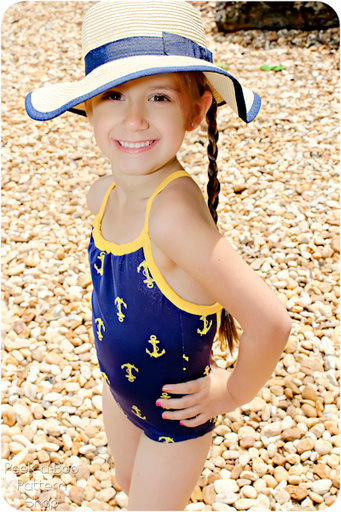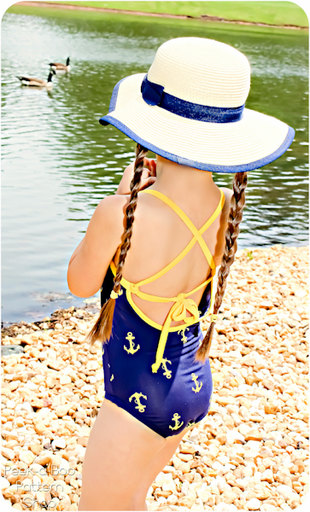 The front of the suit has a sweet, gathered neckline and a pop of contrast fabric just for fun
My favorite part though is definitely the bow in the back. Too much cuteness to handle 🙂 And no worries you just tie it once and then it's all good to go. No need to tie and un-tie each time. It's potty break approved 🙂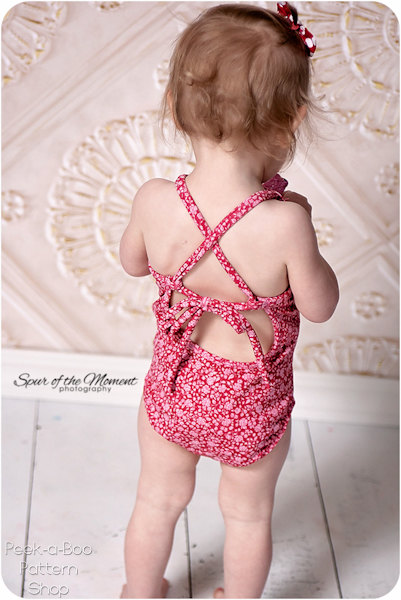 Go pick up your copy of the Nantucket and let's get ready to hit the beach!