Welcome to Day 3 of Photography Week! Did you miss the first 2 days?
Day 1: Getting to know your DSLR and Outdoor Photography
Day 2: Indoor Photography and the Eternal Flash
Today's post is brought to us by My Backdrop Shop
Once I decided to set-up a mini studio in my home I knew I wanted some high quality backdrops that would hold up well over time even when using them with my rambunctious children 🙂 After a thorough search on etsy I decided My Backdrop Shop was the way to go! They generously provided me with 1 backdrop and then I bought one more and I will probably be back for more soon 🙂
To set up my mini studio I have a backdrop stand and clamps to hang the backdrops from. Since I set up over a carpeted area I lay down a sheet of plywood and then my floor drop. To complete the look I use a section of baseboard. The backdrop stand can extend up higher than shown. I used it at it's shortest level since my kids were sitting. If you go with the lightweight polypro paper I've heard a great way to hang it up is to stick it directly to the wall with masking tape.

I decided to go with very neutral backdrops so I can use them over and over again without getting tired of them. For my first backdrop I went with Solid Beige. All of the backdrops come in vinyl or polypro. Since I knew I would be using this as a floordrop and a backdrop I went with the sturdier vinyl

This backdrop is definitely going to get tons of use!

For my 2nd backdrop I went with a white chair rail which I love! It's neutral but still has a bit of added visual interest

You might remember this shot from the baby due date guessing game. I'm loving the versatility of this backdrop!

It also makes a wonderful backdrop for displaying clothing. I just looped my ribbon around the backdrop stand and used it to hang up Anne's dress

If you plan on doing shoots with multiple children I recommend the 5 foot width. It's hard enough to get them all in the same frame without having to worry about squishing them close together 🙂 Or maybe that's just my kids…

My Backdrop Shop also has a ton of fun printed backdrops! Here's a few of my favorites: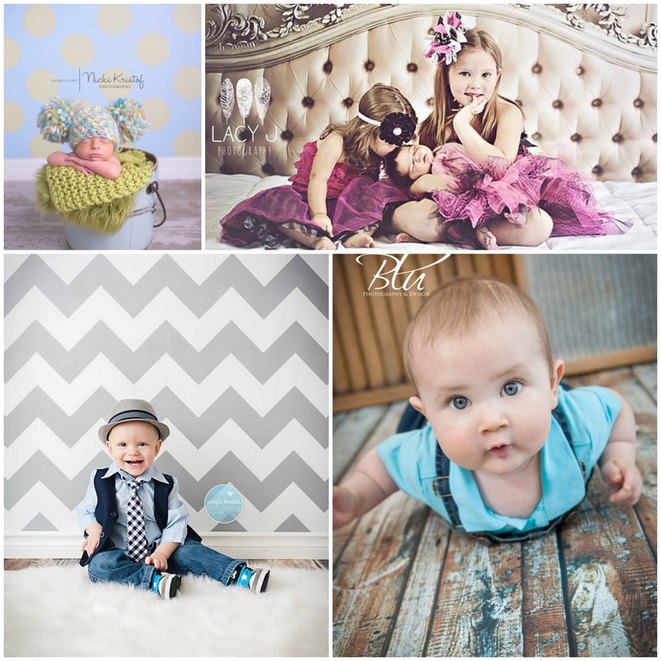 Today 1 lucky reader is going to win a $25 gift card to My Backdrop Shop!
enter with Rafflecopter below: