To make room for the baby we moved the big kids into a new room and I turned some calendar pages into wall art to get them excited about their new space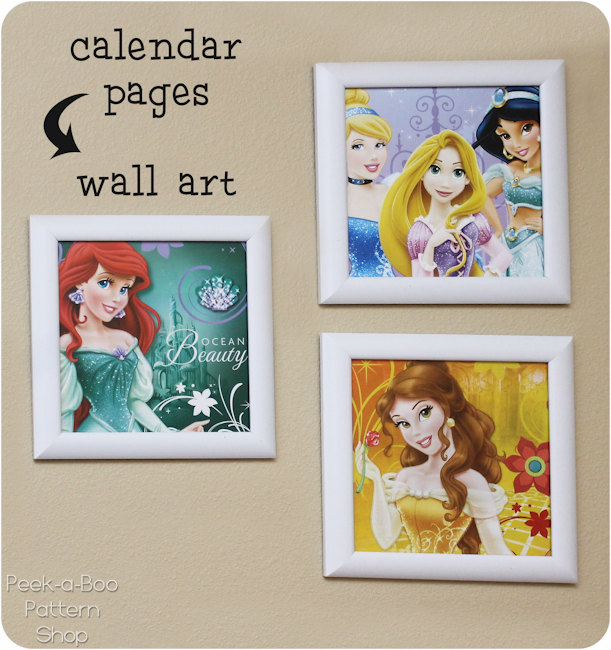 I think it's safe to say they were pretty happy about it 🙂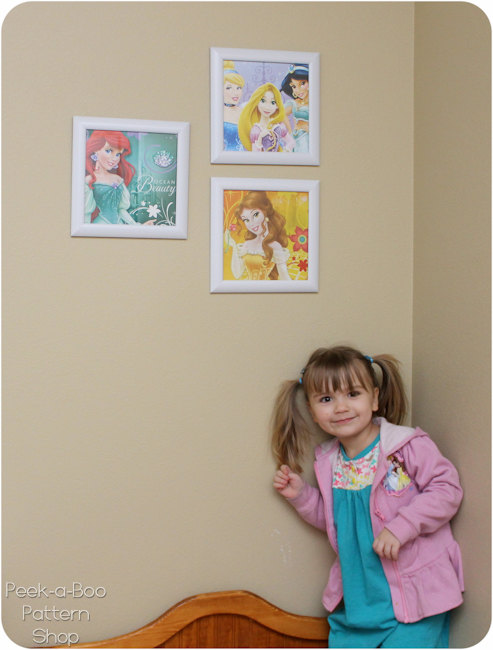 The calendars were from the dollar aisle (Target I believe around Christmas) so these are super affordable too! If you're really on a budget you can mount the pages on foam board and call it a day (I did that in my college apartment) or you can go a bit nicer and get some frames. My frames are 8×8″ and are from Michaels
Will has pages from the Cars movie over his crib and he just loves them!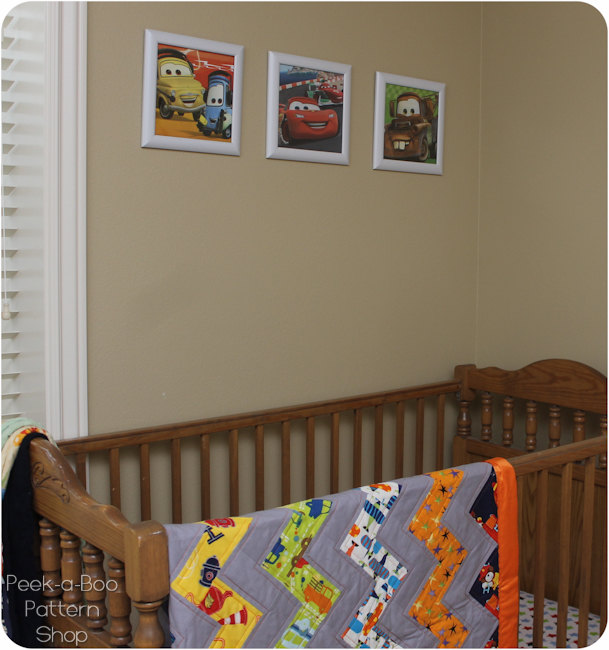 I didn't do a lot of decorating in their room but this was a super quick and cheap way to add in a few things that they love.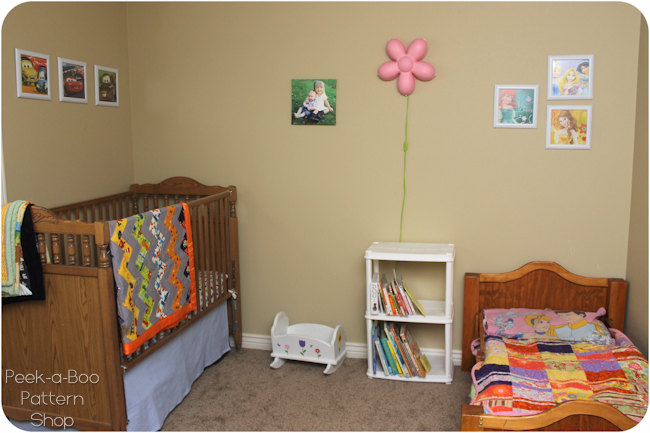 Calendars come in just about every theme imaginable and all the images coordinate so it really makes your life easy!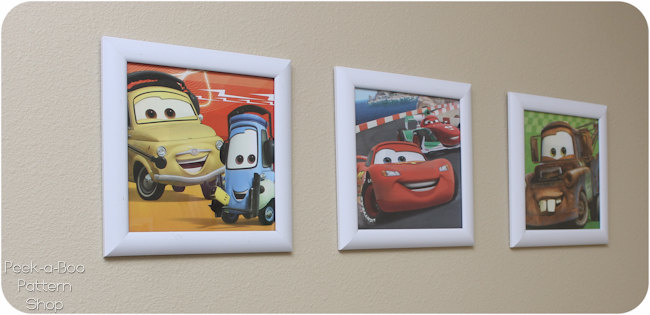 Have fun decorating!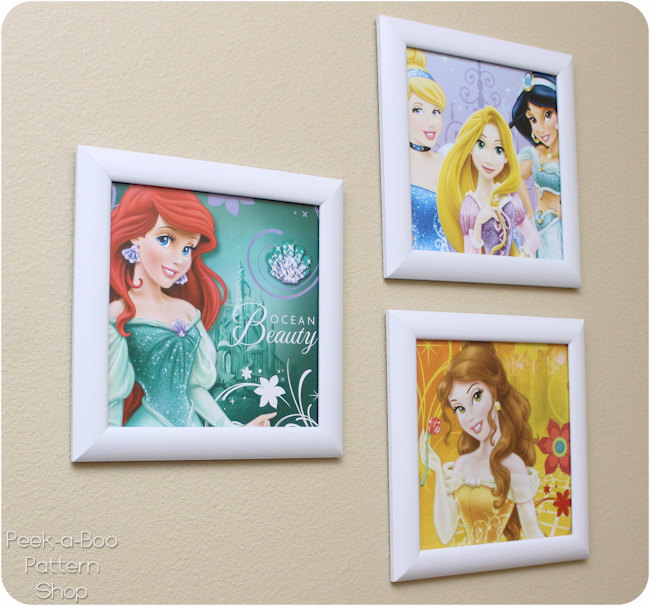 The following two tabs change content below.
Amy is the founder and owner of Peek-a-Boo Pattern shop. She is a wife and mother to 3 children. Amy loves to sew, read and spend time outdoors.