Today Anne and I have a 15″ Doll Dress Pattern to share with you! This cute little dress fits her Disney Princess dolls perfectly 🙂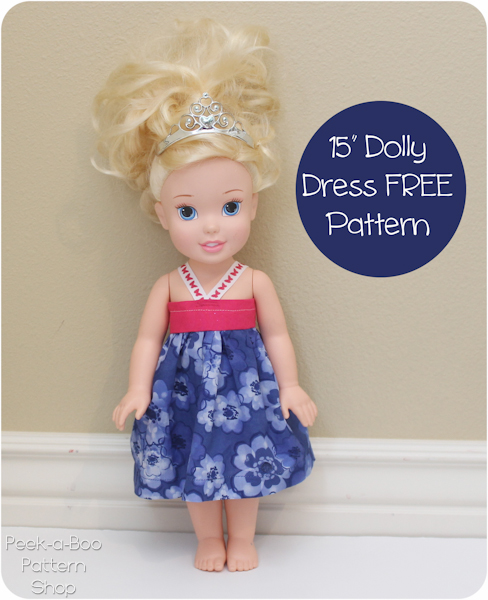 And the velcro closure in back makes it easy for little hands to do by themselves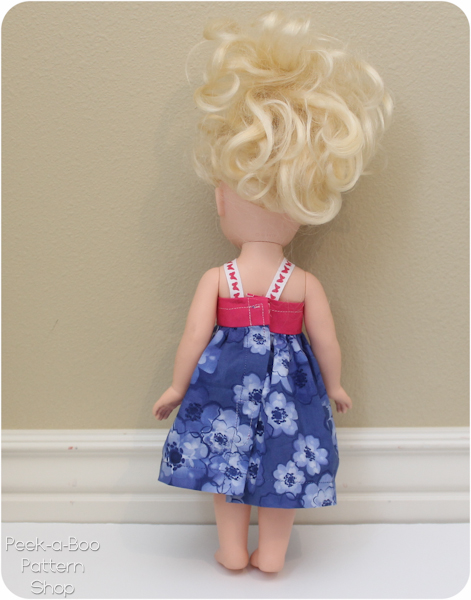 And even better she made it herself! If my 4 year old can make it you can too!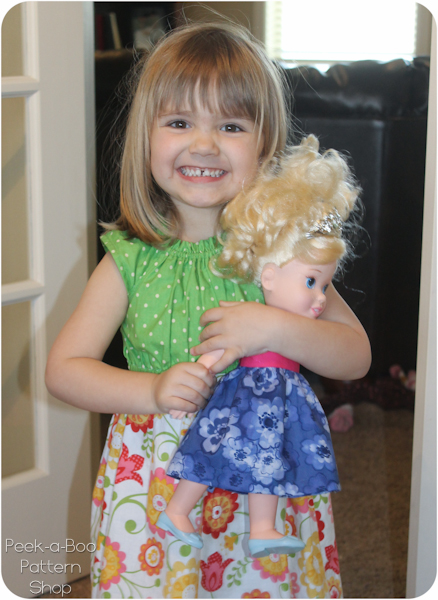 1. First let's get our pieces cut out. I draw out the dimensions on the fabric and then let Anne cut. A little unevenness here and there isn't a big deal 🙂 After she was finished cutting I finished all of the raw edges so her pieces were ready to go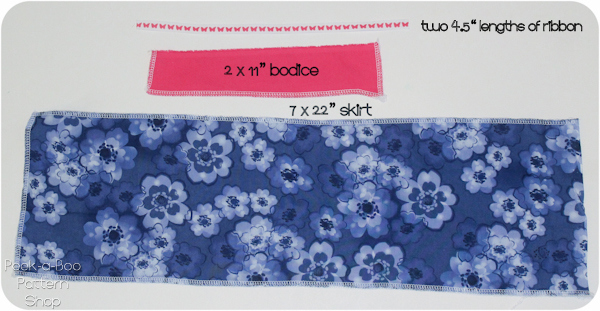 2. Hem the bottom of the skirt. She helped me press and then I had her sew with the wrong side facing up so she could see what she was doing. Our hem was roughly 3/4″ which is a little large for a doll but was much easier for her to sew.


3. Fold both sides in 3/4″ and topstitch


4. Fold the top edge of the bodice over 1/2″ and hem. Fold each side in 3/4″ and topstitch (I mis-measured so only 1 side is finished on our piece but you'll want to finish both)

5. Gather the top edge of the skirt (Anne's favorite part!) and attach to the bottom edge of the bodice. Normally I would do this first and then finish the placket but for Anne I thought it might be easier to do the placket first but either way will work just fine 🙂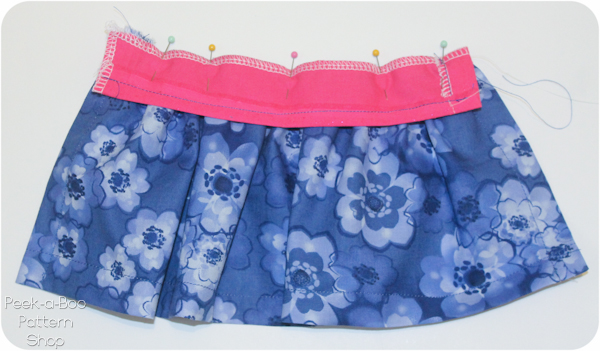 6. Add the velcro (a job for mommy)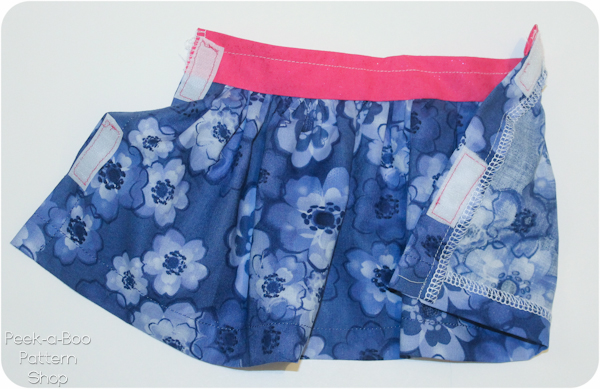 7. And add the ribbon (another job for mommy). The ribbon meets right in the center of the bodice and the tail ends go just outside the velcro on either edge.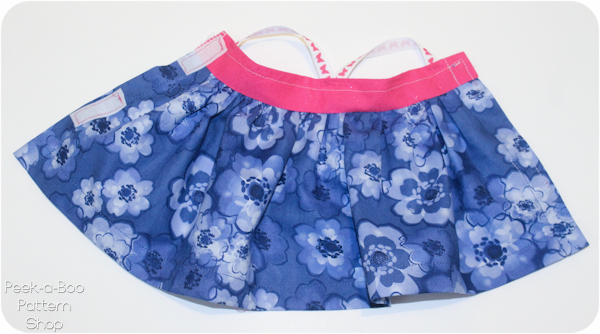 This was a great afternoon project and we were able to complete it all in one sitting. Anne enjoyed helping me press and doing the gathers. It worked out really well that I was able to finish all the edges right at the beginning and then let her do the rest up until the very end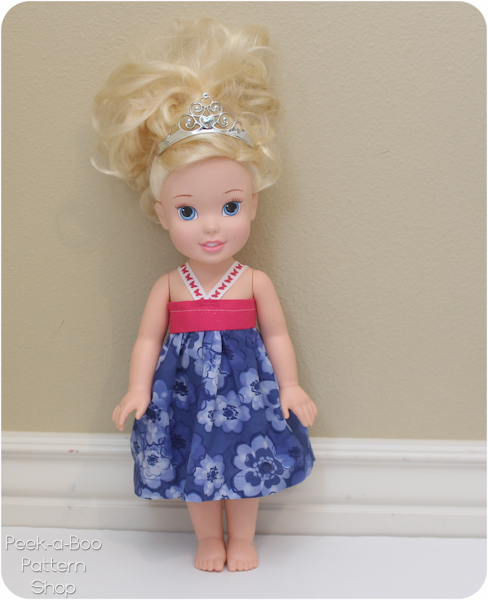 If you enjoyed this post make sure you don't miss the rest of the Sewing with Kids posts 🙂
The following two tabs change content below.
Amy is the founder and owner of Peek-a-Boo Pattern shop. She is a wife and mother to 3 children. Amy loves to sew, read and spend time outdoors.