Joining In:
I'm so excited to have you sewing along with us! Here's how to join in the fun
1. Pick up a copy of the Savannah Pleated Party Dress Pattern
2. Check here on the blog everyday this week (see schedule below)
3. Join the Peek-a-Boo Pattern Shop Facebook Group: Participants are encouraged to post in-progress photos, ask for help and advice, etc. throughout the week
4. Upload your Finished Photo to the Sew Along Album for your chance to win a gift card!
Sew Along Schedule: 
Monday: Choosing Your Fabric, Choosing Your Options, Printing Your Pattern, Cutting
Tuesday: Bodice Assembly (Steps 1-2) and Optional Cap Sleeves (Steps 3-4)
Wednesday: Bodice Lining (Steps 5-10) and Skirt Prep. (Steps 11-15)
Thursday: Catch-Up Day
Friday: Finishing Up (Steps 16-19)
Saturday: Winners announced and a few features shared
Let's get started!
Choosing Your Fabric
The Savannah can be fully lined which means you can use  beautiful eyelet, lace, and overlay fabrics. This is perfect for special occasions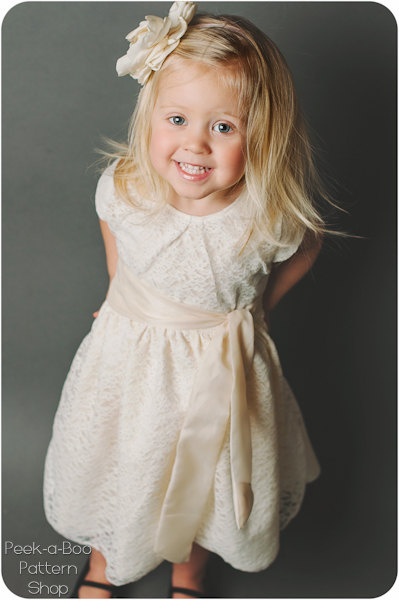 In a more standard fabric (quilting cotton, poplin, linen, etc.) you end up with a more casual look.  Definitely lots of possibilities when it comes to fabric!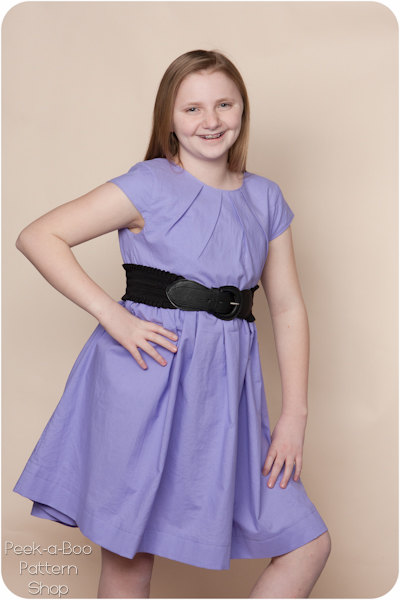 For Anne's Easter dress I grabbed this eyelet dress out of my up-cycle pile. It took some creative cutting but I was able to squeeze a 4t out of it.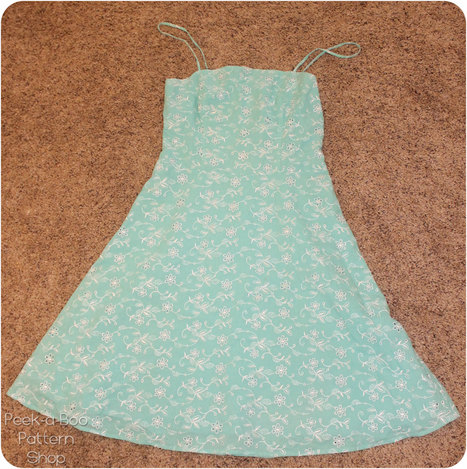 Choosing Your Options
If you choose to use an overlay fabric you will need to include the skirt lining. It's a fun option that adds a bit more fullness to the dress so you can definitely include it even if your fabric choice doesn't require it.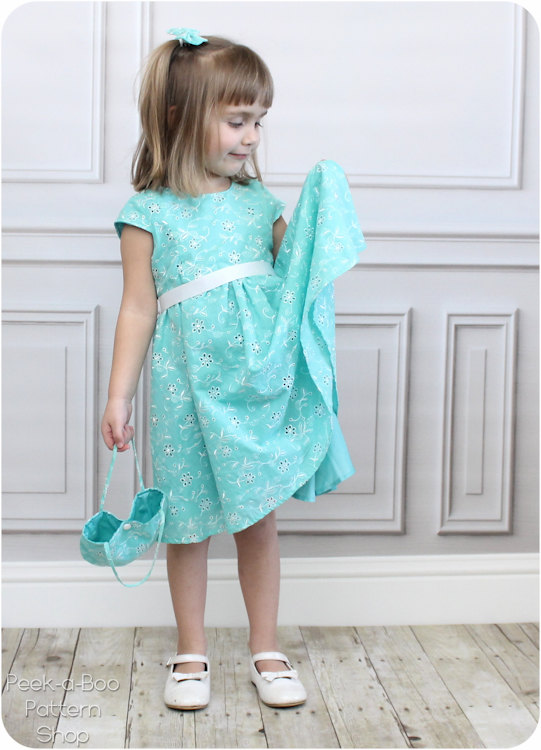 You also have options for a pleated bodice or a plain bodice. For Anne's dress I was working around a few seams so I went with a plain bodice which just happens to have some princess seams in it from my up-cycle. (*Ignore the zipper…you'll be using buttons)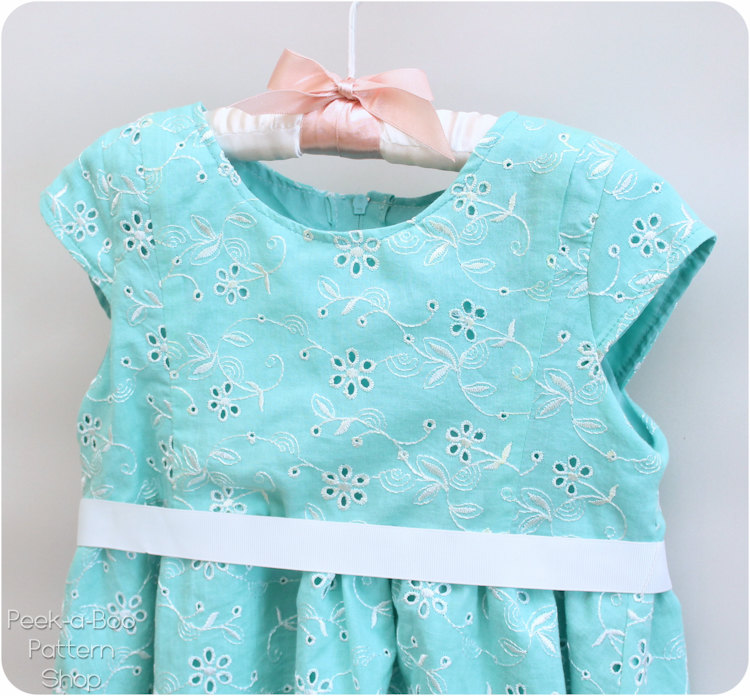 Really you can't go wrong either way 🙂 You'll also need to choose if you'd like to go sleeveless or include the cap sleeves. The cap sleeves are a bit more formal and the sleeveless look is perfect for summer or if you plan to layer the dress with a cute cardigan.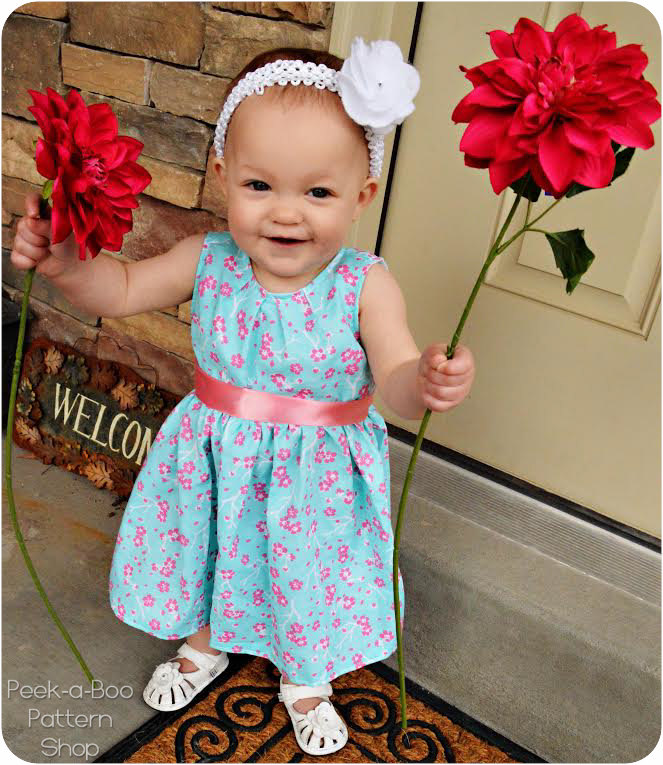 Printing Your Pattern
As always make sure you print at 100% and check the 1″ scale box to make sure everything printed correctly. On page 3 of the pattern you'll find a guide with which pages to print for your desired options. The skirt is cut out using the dimensions in the cutting chart. If you are lining the skirt you'll need to cut out skirt lining pieces as well.
Cutting Your Fabric
Now it's time to cut! Here's my bodice pieces for the plain bodice with cap sleeves. I also cut out these same pieces in my lining fabric and my skirt (not shown). I was a tad short on fabric so that's why my back pieces might look a bit narrower than your pieces do.