Do you have a child who wants to learn how to sew?
Ever wonder where to start?

Kids Sewing has all of the resources you need to get started!
You can find wonderful and free resources for teaching your kids to sew by signing up on the Kids Sewing site.
In their etsy shop you'll find wonderful instructional DVD's for sale that will teach you and your little seamstress everything you need t know.
I think I will definitely be picking up my own copy in a few years 🙂
Here's Anne (15 months) and Will (11 months) ready to learn! 
Although Anne was a step ahead of Will. She'd also nabbed my credit card 🙂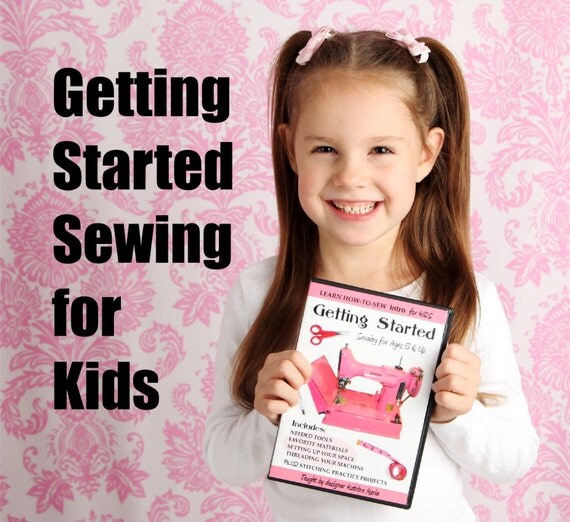 So what's on it???
"
This sewing reference library is designed for a parent or teacher introducing kids to sewing. Let me help you on get started sewing as you learn about all the tools and materials you will need to create the projects in my Kids Sewing DVDs. Plus learn how to set up a sewing space, thread a sewing machine and practice stitching! Whether you are completely new to sewing, a beginner, or brushing up, this is a nice addition to any sewing DVD library! Loaded with 3 hours of everything a beginner needs to get started sewing!"
Ready to win? Enter with Rafflecopter below:
The following two tabs change content below.
Amy is the founder and owner of Peek-a-Boo Pattern shop. She is a wife and mother to 3 children. Amy loves to sew, read and spend time outdoors.