Welcome to another day of Dressing Up Dolly!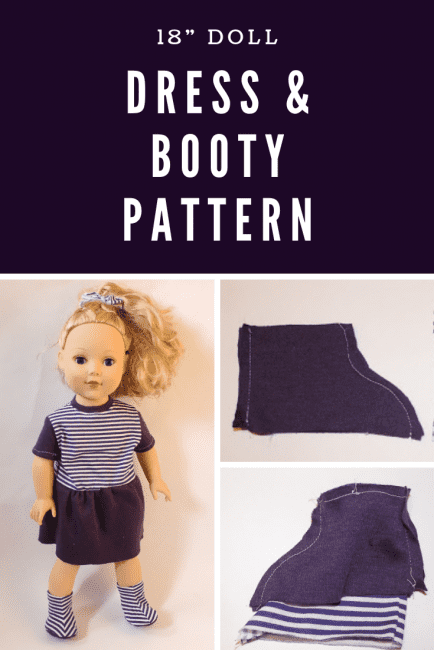 Today I have another fun outfit to share with you for American Girl Doll or any 18″ doll.
Same pattern but this time I used the short sleeves option and instead of the band on the bottom of the tee I added a full skirt
Easy peasy modification for a whole new look
And then dolly's feet seemed a bit cold so I whipped up some little boots
1. With right sides together sew the boot pieces together along the front and back seams.
Ignore that my pieces are different sizes…
2. With right sides together slide the boots over each and sew together around the upper edge
3. Turn the upper boot right side out, sew to the sole and you're finished!
These work best with material with some stretch so you can get them on and off. I haven't tried but you could probably do a single layer in felt. It's sturdy enough that you could skip the lining
Happy Sewing 🙂
The following two tabs change content below.
Amy is the founder and owner of Peek-a-Boo Pattern shop. She is a wife and mother to 3 children. Amy loves to sew, read and spend time outdoors.