Have a dolly in your life that needs a mermaid tail?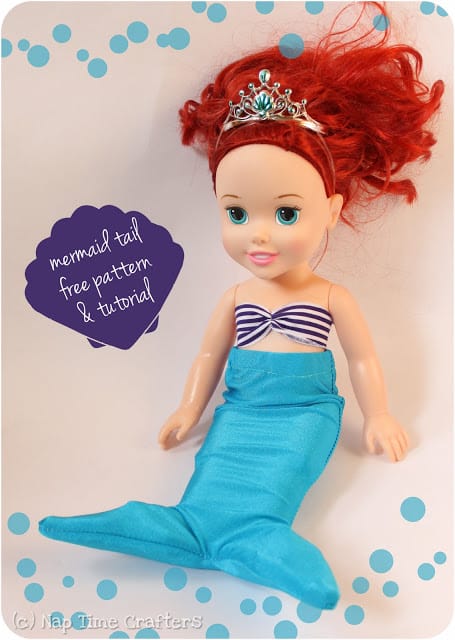 Anne is a big fan of the Disney Princess dolls and decided Ariel really need a tail. So I came up with this quick and easy doll mermaid tail pattern to share with you.
Since she needed one pretty much right then (some important under the sea business to attend to) Anne had to settle for blue 🙂
To whip up a tail for your dolly you'll need fabric with 4 way stretch (I used swim fabric) and a small scrap of high-loft batting.
(Pattern Coupon Code is found in New Subscriber E-mail and/or first post in Facebook Group). 
You will need to tape the 2 pieces together to get the full-size piece.
1. Sew your pieces together with right sides together with a piece of batting in the tail section
2. Turn right side out, add a casing with elastic, and you're done!
The following two tabs change content below.
Amy is the founder and owner of Peek-a-Boo Pattern shop. She is a wife and mother to 3 children. Amy loves to sew, read and spend time outdoors.