I love a new box of crayons, but I don't love how the box gets beat up and destroyed by my children in about 2 minutes. These cute little crayon rolls are hard to destroy, cute, and fun to make. Seriously therapeutic to sit down and sew these in bulk. Plus-lining those crayons up in a rainbow makes my heart sing!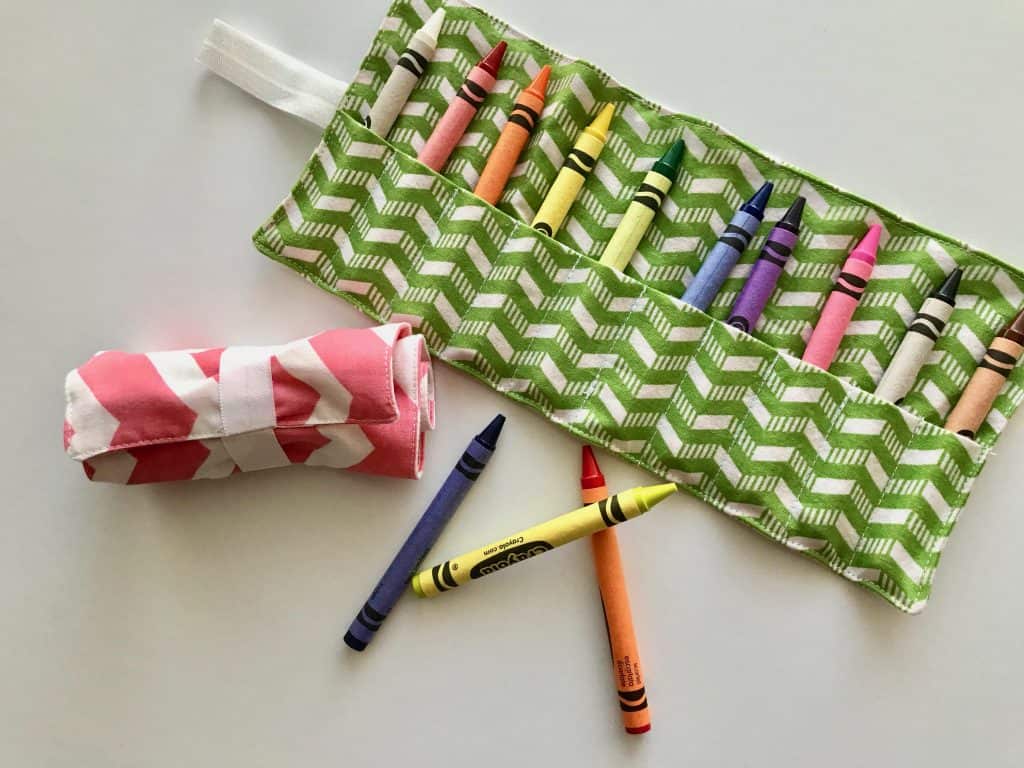 Materials:
Three 10 1/2 x4 3/4 inch rectangles
4 1/2 inches of elastic
Crayons!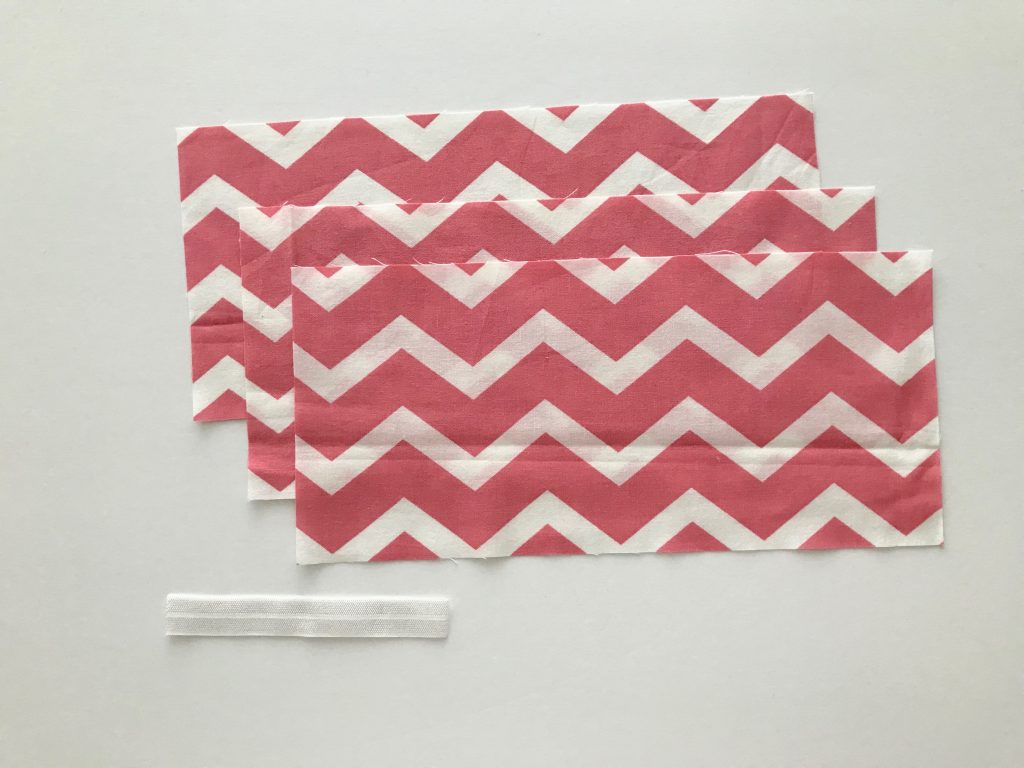 Fold one of the rectangles in half, wrong sides together and press.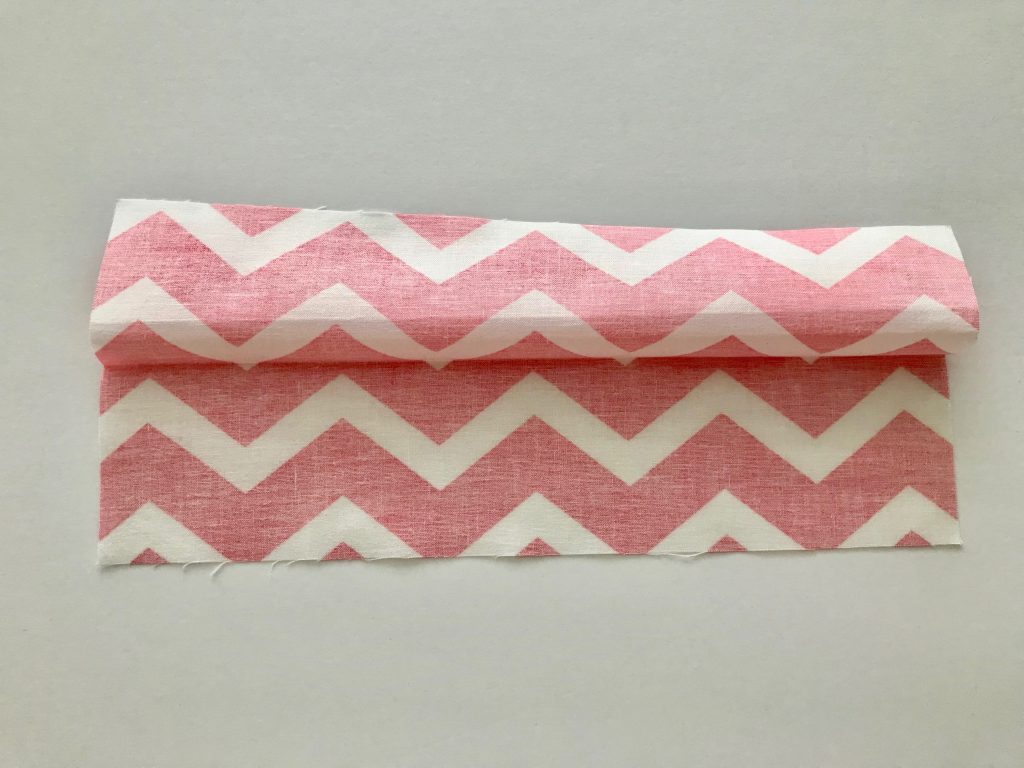 Then place that folded rectangle on top of a second rectangle, right sides together, with the raw edges lined up. The folded edge of the short rectangle with be in the middle of the large rectangle. Baste along the raw edges of the folded rectangle.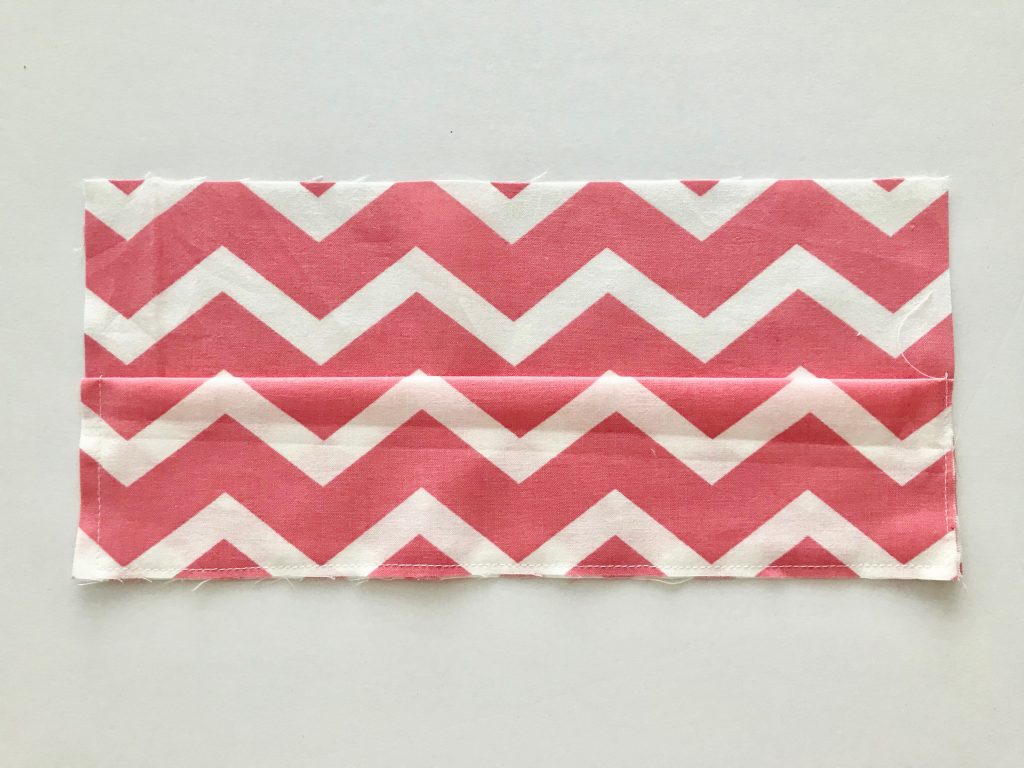 Mark and sew lines parallel to the short sides from the top of the small rectangle down to the bottom. Space out the lines every 1 inch. I like to use a chalk marking pencil and my quilting ruler to draw my lines onto my fabric. It washes out with a bit of water and is barely visible if you don't make that step too.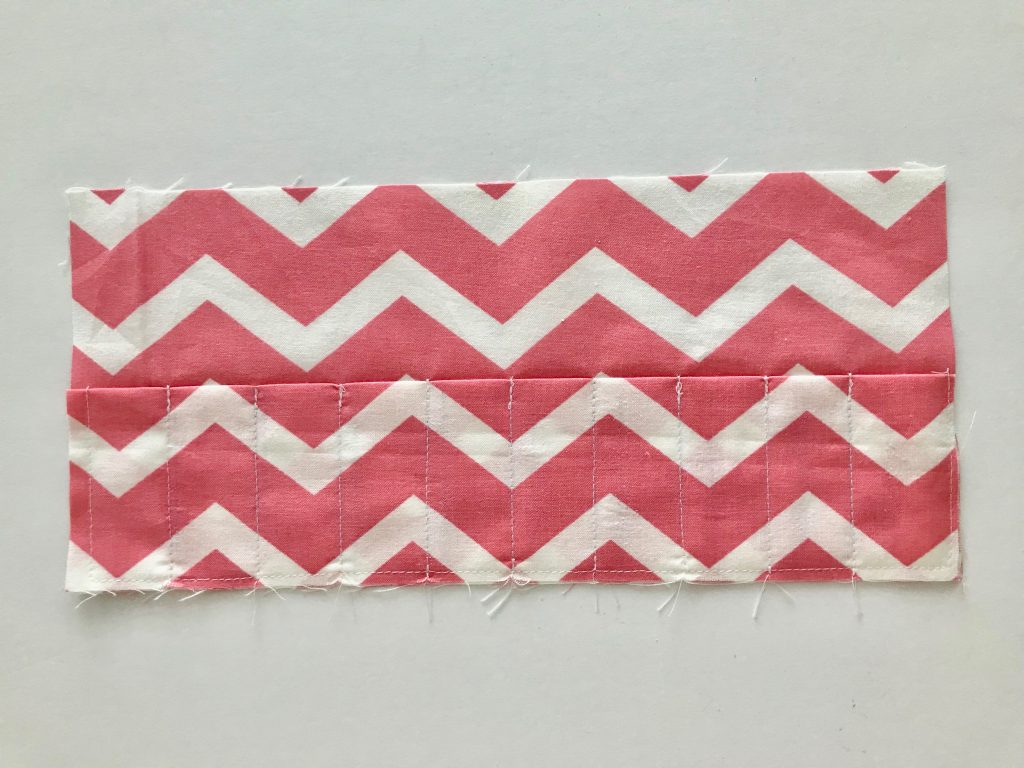 Fold the elastic in half. Place the elastic in the middle of one of the large rectangle's short sides. The fold will be pointing into the rectangle. Baste it in place.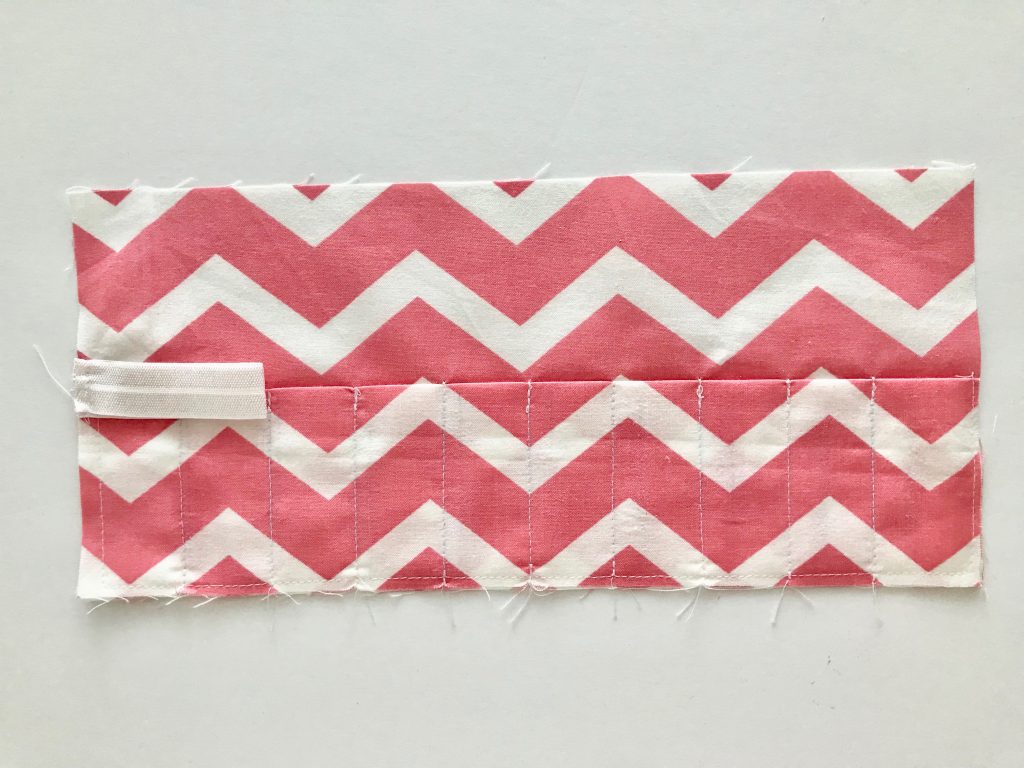 Lay the last rectangle on top of the other rectangles, right side down. The folded rectangle and elastic are now sandwiched between the large rectangles. Sew around the edge of the rectangle, leaving a 2″ opening for turning.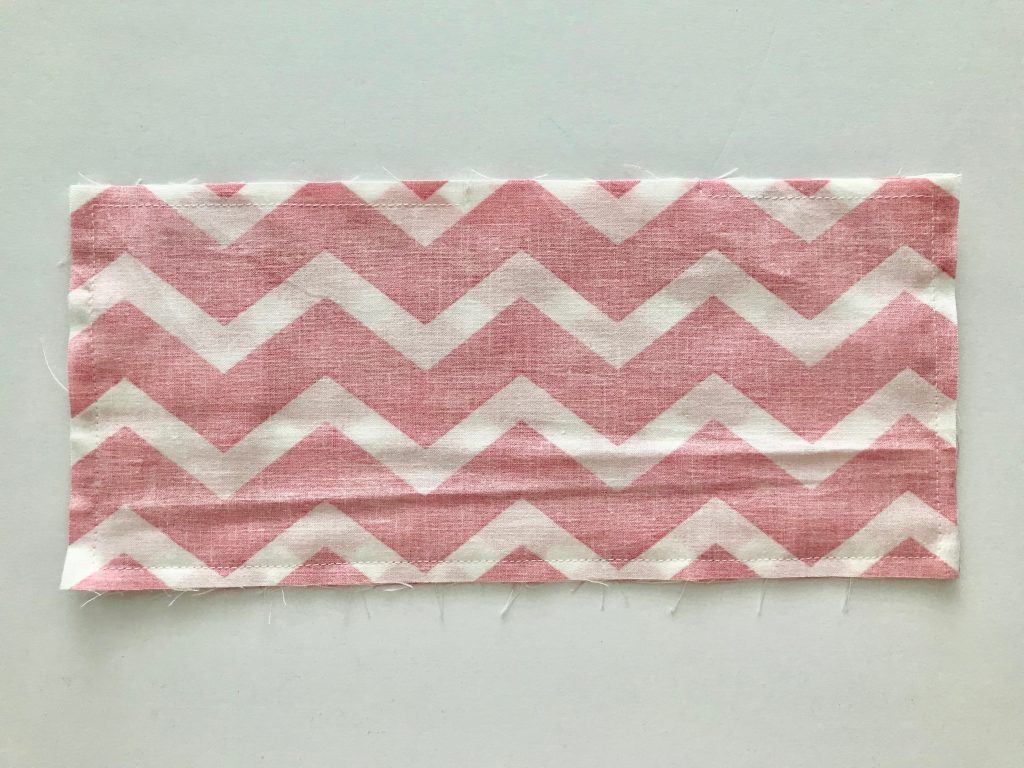 Cut diagonally across the corners. Make sure you don't cut through your stitching!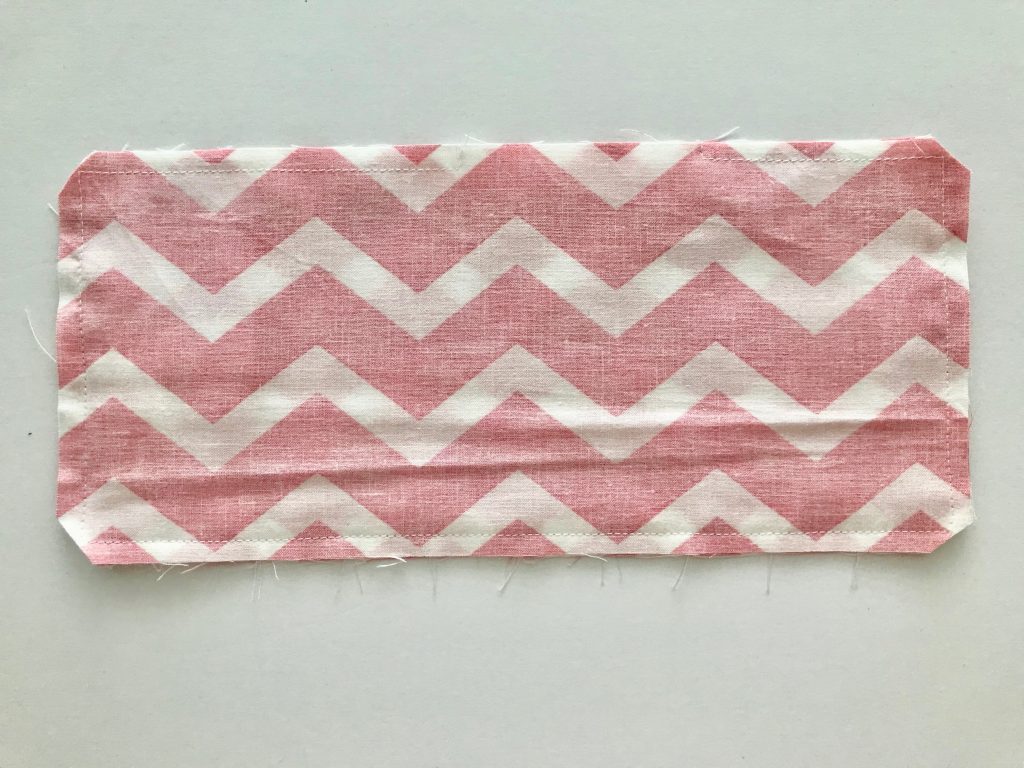 Turn right side out and gently poke out the corners so they make sharp points. Topstitch all the way around the rectangle. This closes up the hole you used for turning and secures the ribbon/elastic.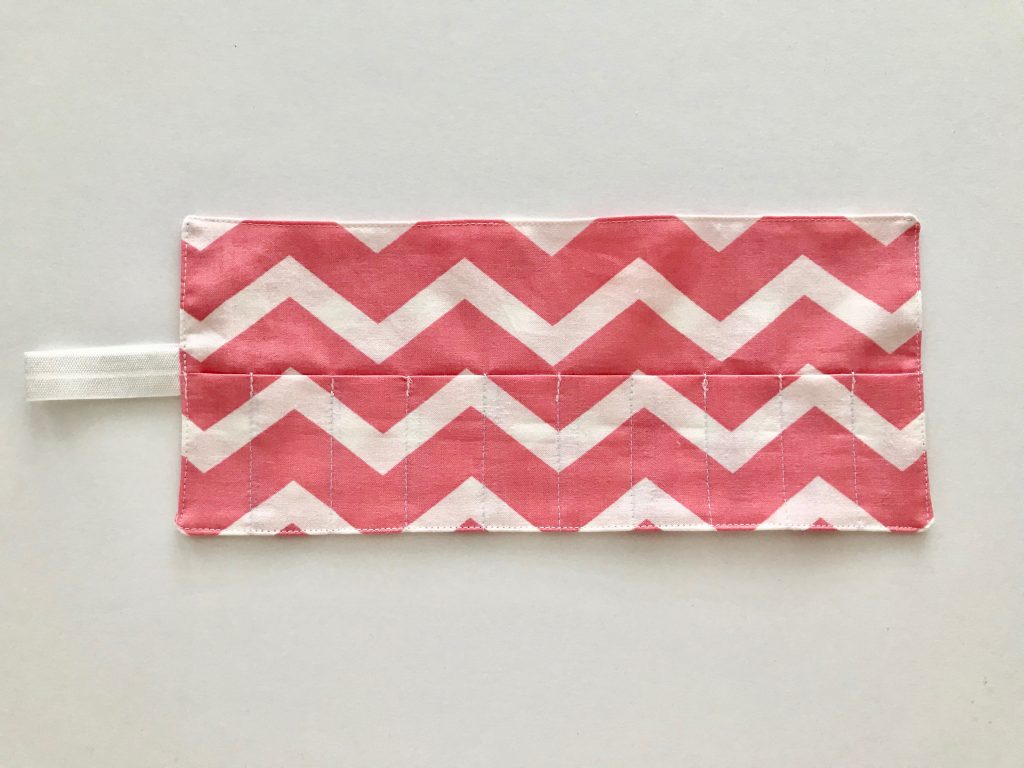 Slide one crayon in each pocket. These should fit regular and thick crayons.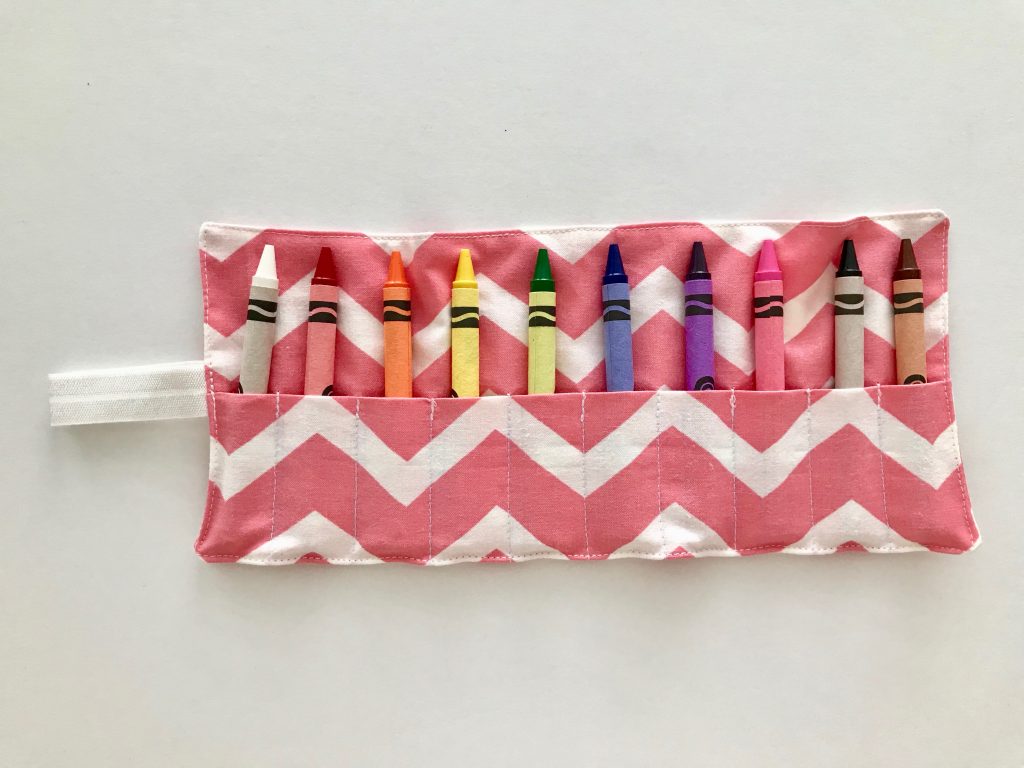 Start rolling the rectangle up starting with the side that doesn't have the elastic. Pull the elastic around the roll of crayons so the crayons are inside the loop of elastic. You're finished!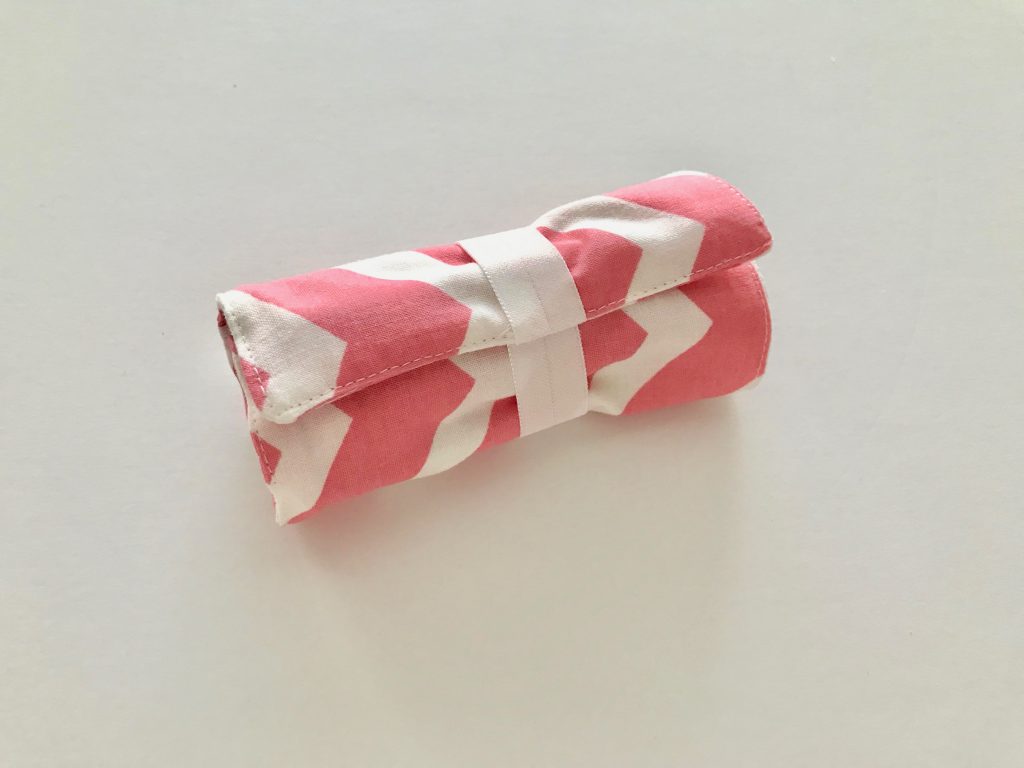 If you want to hold more than 10 crayons, add an inch to the rectangle widths for each additional crayon. You might need to also cut the elastic longer if you add lots of crayons.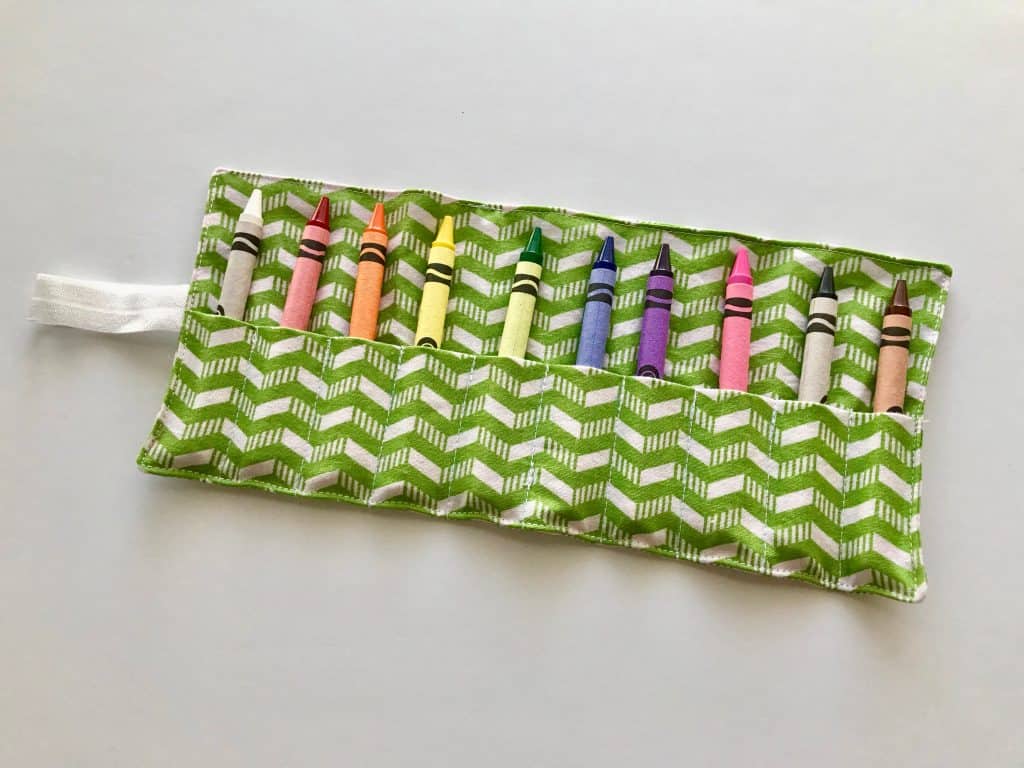 These make great gifts for kids (Easter Baskets or Stocking Stuffers) and are really nice to stash in your purse for those times when you need something last minute to occupy busy (or bored) children.