Instead of introducing me… I want to take the time to introduce to the shop I got this pattern at and let you know about their amazing hearts.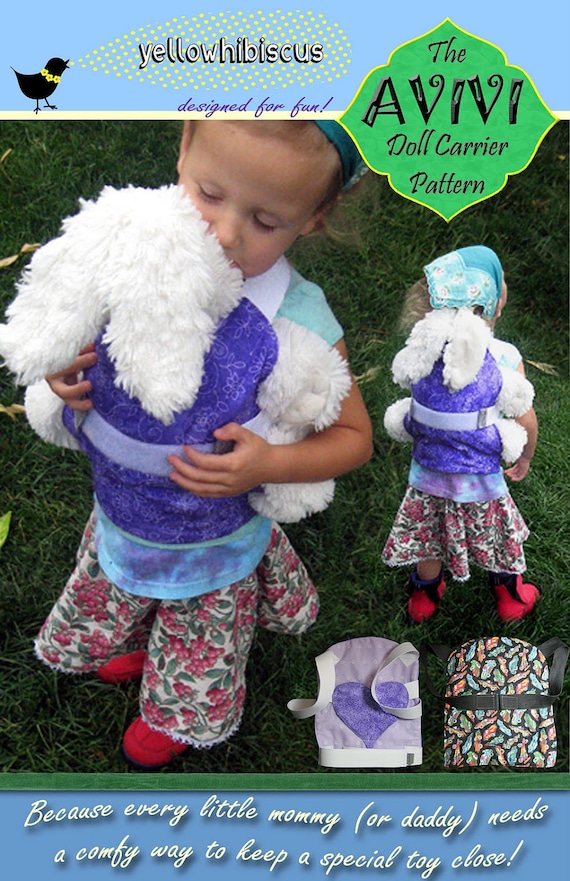 Create Hope Designs stands for:
H: Hearts United
O: Orphaned No More
P: Patterns With a Purpose
E: Even the Least of These
All proceeds from every sale goes to helping out children all over the world which is an amazing cause and I'm glad my $ for great patterns is going to help out those who need it the most.
Not long ago I had purchased a doll carrier from Etsy. There were a lot of patterns to choose from but, I went with this one

This etsy store Create Hope Designs is amazing and so are all the designers that have helped contribute special patterns just for them. All patterns are $5 and all the money goes directly to children around the world.
Create H.O.P.E Designs is an organization that was started in September of 2011 by a group of women with a collective desire to make a difference with their talents. It was obvious what could be done, we all shared something in common, we are designers. We are a collection of artists selling our patterns to those crafter's in the world that share the need to beautify our surroundings. It was with this goal in mind that Create H.O.P.E Designs or CHD was launched. Our goal is to provide beautiful patterns or tutorials for a very affordable price. All of the designs are downloadable PDF files, ensuring that CHD will operate overhead-free. 100% of all funds generated will benefit designated foundations serving orphans and their communities.
Learn more about our ministry at www.createhopedesigns.com
 If any of you are interested in contributing patterns and being apart of this amazing organization you can contact Shasta at (shastaparry@gmail.com)
Now… onto my review on this wonderful pattern.
Takes 2 fat quarters, elastic, and velcro and a little over an hour!
This is a cute pattern and doesn't take much time or materials to complete a one of a kind carrier that your little one would love to tote around. I choose to do fusible fleece instead of batting because I had that on hand. I let my daughter be involved along the entire process she picked out all her fabrics, helped me pin the pattern pieces to the fabric and watched as I sewed it up for her. Asking me every 10 seconds…. "Is it done yet?!?"
It has a cute heart shaped piece were the doll sits that my daughter just loved because her dolly Charlotte can stay closer to her heart and out of trouble. Instead of ties its made with elastic so you don't have to worry about your little ones trying to injure themselves trying to play with ties but, as always you should keep a watchful eye on your child while they are wearing it. Or maybe I'm just the super overprotective mommy!
It can be worn either on the front or back of your child which makes it nice they have that option to change where there special toy will be while they are waring the carrier. This made my daughter feel like a real mommy because she sees other mom's with carriers and wants to be just like that with her dolls.
This is a great pattern and well worth your $5 plus they are always there to help you out via emails if you get stuck on steps along the way but, the steps are very easy to follow and it goes by quickly from the time you start until you are done or longer if your like me and have little helpers who want your attention and you stop and start many times.
Your child will love this carrier and so will you!
Thanks Amy for letting me tell all your readers and you about this great pattern for your special dolly.
~Nicole

Thanks for stopping by Nicole and introducing us to a fun pattern and a great shop!
The following two tabs change content below.
Amy is the founder and owner of Peek-a-Boo Pattern shop. She is a wife and mother to 3 children. Amy loves to sew, read and spend time outdoors.