I am so excited to be here at
Naptime Crafters
 for Amy's Bundle of Joy Guest Post Series.  My name is Jenny and I'm from
The NY Melrose Family
.  I'm a teacher mommy that loves crafts, diy decorating and organization.  I usually have an assistant working with me, who often distracts me from what I'm trying to get done.  Luckily, she's cute and quite a character.  I'm talking about my two year old daughter, Riley.
I was fully ready for the birth of my daughter, or so I thought.  Riley was born on my 30th birthday and was an amazing gift, but I had no idea what I was in for.  Luckily, I had devoured Tracy Hogg's Secrets of The Baby Whisperer.
Tracy's amazing method for connecting with your newborn baby is E.A.S.Y. which stands for Eat, Activity, Sleep and You.  I am a creature of habit so I needed something that presented me with a schedule.  Hogg provided this by keeping a routine.  EASY just repeated itself throughout the day and took about 4-5 hours to complete. 
The E for Eat depends upon the baby, but for Riley it took us about 45 minutes to get through a feeding.  In the beginning I always changed her half way through in order to wake up the little nugget.
Next up comes A for Activity which when the nugget was a newborn consisted of a diaper change.  As she got bigger, activity became tummy time and lots of talking by mommy.
The S for Sleep can range from an hour to two hours.  We quickly learned the mistake of letting Riley nap during the day for longer than two hours.  We were up the entire night!
The final letter of Y stands for You and is meant for the mama to get some rest.  I had a hard time with this in the beginning because I was so used to constantly being in motion as an elementary teacher.  I quickly found that the laundry could wait a day and it wasn't necessary to have the Christmas cards out two weeks early (Riley was born December 4th).  In order for me to be the best mama to Riley, I needed to nap or at least rest when she did.
The process then started all over again!
  Within a week Riley was on a pretty decent schedule and I was starting to fall into my role as the Earth, moon and stars for my baby girl.
Riley is now a very spunky two year old that gets into everything and loves helping mommy with her projects.  You can find 
me
at: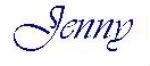 Thanks so much Jenny! With little miss we didn't have much of a schedule and I'm determined to do better this time around:)
The following two tabs change content below.
Amy is the founder and owner of Peek-a-Boo Pattern shop. She is a wife and mother to 3 children. Amy loves to sew, read and spend time outdoors.